Natural Ingredients in Burt's Bees Lip Balm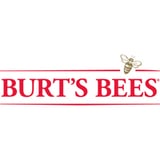 Uncap flavour with the new range of Burt's Bees moisturising lip balms. Good for the planet, good for people!
Pucker up ladies, snuggling season is here! Before you get cosy with your main squeeze, it's time to nourish your lips with soothing, natural ingredients that are going to fight off the cool-weather chafe. When it comes to our lips, we become even more dilligent about natural beauty, and for good reason. Accidentally eating what we swipe across our smile? We'll take it as close to nature as possible, thanks! Keep scrolling for seven lip-loving, natural ingredients, all found in Burt's Bees Grapefruit Lip Balm.