Nicki Minaj's Hair in the New "Fly" Video
Which of Nicki Minaj's "Fly" Video Wigs Is Your Favourite?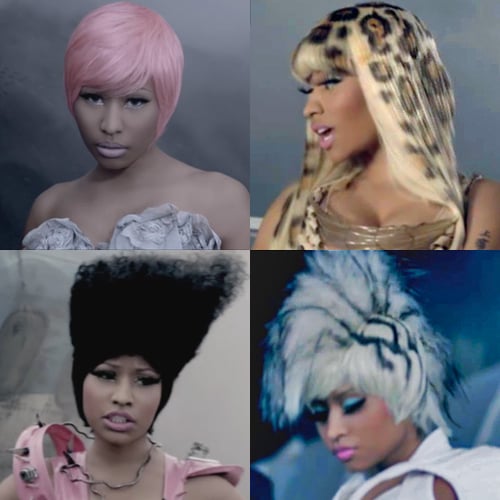 Nicki Minaj and Rihanna's video for their duet "Fly" just premiered and we might as well crown Ms. Minaj the queen of wildly creative wigs now. The pieces seem to be inspired by the animal kingdom: her long blonde wig is spotted with leopard print, the mohawk is like a zebra mane and the pink bob is shaped like a flamingo (that asymmetrical high-top fade, however, remains a mystery). It's clever allusion, since "Fly" is about survival of the fittest. Which one's your fave?