Non Gender Specific Beauty Brand
1 Man Launched a Non-Gender-Specific Beauty Brand — and It's Not What You Think
As POPSUGAR editors, we independently select and write about stuff we love and think you'll like too. POPSUGAR has affiliate and advertising partnerships so we get revenue from sharing this content and from your purchase.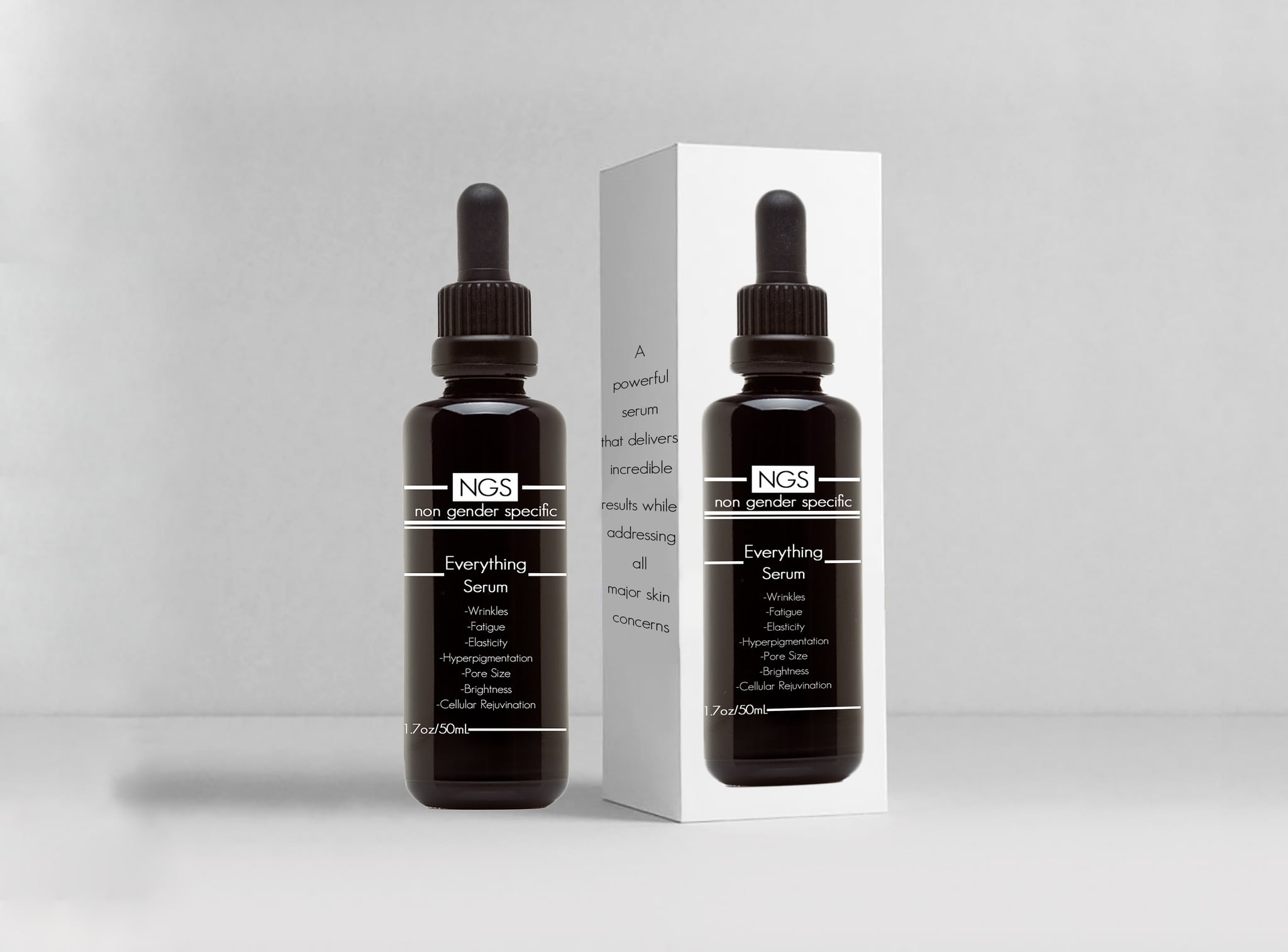 Before you call B.S. ("beauty products were always made for everyone, dammit!"), hear Andrew Glass out. Glass previously ran the global business at EvolutionMan, a skincare line for guys, for five years before launching his own brand. His latest venture, dubbed Non Gender Specific (or NGS), is about to simplify and neutralise the beauty marketing world. Glass is entering the market with just one product — The Everything Serum (approx. $83, available for pre-order in January and ships late Autumn) — and that's part of the mission.
"While running the global business at a men's skincare brand, I realized how segregated the industry had become, and it became my mission to change that. As a minimalist at heart, I was frustrated feeling like I needed 10 different products to 'get the job' done and make my skin look good," he told me via email. "That is when I started visualising a brand that had no gender boundaries, and had products that covered a wide-range of skin concerns. Non Gender Specific is for all people and all gender identities — not just male or female (binary gender is a thing of the past). The beauty of NGS is that we believe in and encourage individuality. Who cares if someone identifies as male, female, or one of the other 71 known gender identities? Non Gender Specific is the brand for all humans. We're strategically launching one hero product at a time."
This hero product is a paraben-free serum that promises to give you brighter, smoother skin. It is made with natural ingredients, including antioxidant-rich grape seed oil, pore-reducing mushroom extract, and rejuvenating vitamin E. There is also soybean extract to nourish, antarctic seaweed extract to improve elasticity, lactic acid to help with hyperpigmentation, and good old caffeine to make you look and feel more awake. This lineup seems pretty rock star for those who favour mostly natural ingredients.
Here, I chatted with Glass more to get into WTF makes this a gender-neutral product — if that category even exists.
POPSUGAR: What makes this a non-gender product? Aren't all products essentially non-gender even if they don't spell it out?
Andrew Glass: That is a great question, and also showcases what makes Non Gender Specific different. Yes, technically anyone can purchase any product, but they don't. Why is that? The marketing behind a brand and its products are just as important as the product itself. The industry is segregated into male and female categories, 90 percent of which are female. This isn't because these products only work on male or female skin, it's the marketing used by the brand to reach a specific consumer. Not to mention, binary gender is a thing of the past. At NGS, we are boldly marketing ourselves to all gender identities, not just male or female. We want everyone to feel comfortable purchasing our product.
PS: Was there ever a time you wanted to buy a product but felt it was too female?
AG: As a male, there have definitely been times where I've felt uncomfortable in stores looking at products surrounded by advertisements of women using the product. I've even noticed other customers staring, wondering why a guy is looking at highlighters. I don't blame the customer, it's the industry and how brands advertise their products that creates a specific mindset for the consumer.
"The industry is segregated into male and female categories, 90 percent of which are female."
PS: Why do you think minimalism in beauty will be a bigger conversation next year?
AG: Visually, I think that minimalism appeals to a wider range of people and keeps things on "neutral" grounds. As far as minimizing the amount of products needed to get great looking skin, I don't know anybody who would say no to using one product instead of five or six! Additionally, people want to be less wasteful and do better for the environment, and buying less product means putting less in the trash! This new segment in beauty, Gender-Neutral, is essentially asking the consumer to erase what they've been told their entire life, and look at products without associating a gender to them. Non Gender Specific plans to blaze the trail in this new segment.
PS: How does this serum, essentially, do it all? What does it replace in someone's routine?
AG: The Everything Serum is specifically formulated to tackle all major skin concerns in one formula. It is your anti-wrinkle treatment, it is your brightening treatment, it is your pore-size reduction, it is your under-eye treatment, it is your dark spot/post-acne hyper-pigmentation treatment, and it's a great moisturiser! It takes each treatment category and puts it all in one bottle! As the name suggests, it is and will be your everything!
PS: What did you learn at EvolutionMan skin care that you will apply to launching this brand?
AG: At EvolutionMan, I learned the trials and tribulations of starting a brand from nothing, and how much hard work it takes to keep it going! You have to be completely self-reliant and be OK with being your own cheerleader in the beginning. I've also learned with passion and commitment, anything is possible!
PS: Where do you see NGS going? What plans do you have? What products will you take on next?
AG: I see Non Gender Specific blazing the trail in this new segment in beauty, paving the way for gender-neutral branding, and being a part in creating an industry that is inclusive of all genders. We also care deeply for the environment, and plan to use low environmental impact processes wherever possible. Our boxes are made from recycled materials, and our bottles are completely recyclable. We plan to strategically hit the market with retail partners that share our same beliefs: equality, innovation, and progression. We hope to have a very exciting retail announcement first quarter of 2018! For future innovations, we will be expanding The Everything line with two amazing formulas that I can't share too much about right now.