Nostalgic Beauty Products from the '90s
The Products Our Teen-Selves Were Obsessed With and Their Current Day Equivalents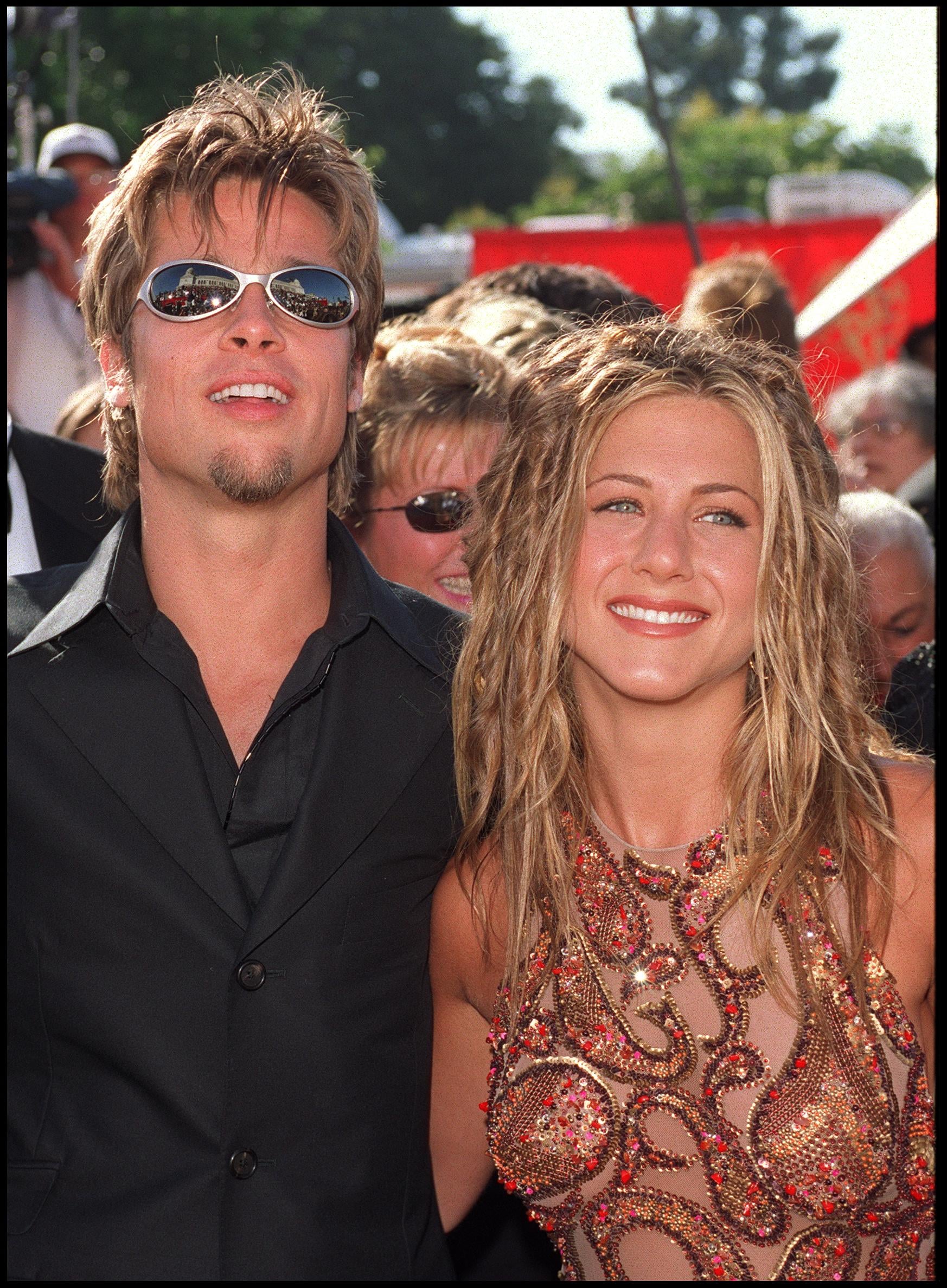 Despite our own personal bias towards everything (and anything) '90s, it should come as no surprise when we say the era is having a real resurgence.

From kitten heels (Hello, By Far), '90s classic TV revivals, to what we're putting on our faces, it's evident that our hunger for a world of Brad and Jen pre-Mr and Mrs Smith, Pokémon before Go, and a Will Smith known for Fresh Prince, not Aladdin is almost insatiable.
So, if you've recently experienced the impulse to don a pair of straight leg jeans, pop on a scrunchie and add a swipe of cherry balm, you're not alone.
But why are we all so obsessed with the '90s?
Our first thoughts were maybe it's our desire to be transported back to a simpler time, pre the growing pains that come with adult-reality. You know, before house prices stopped us from enjoying our avocados, and before $15 avocado toast stopped us from enjoying living the Australian Dream.
Or perhaps it just comes down to the fact there's nothing quite as immeasurable as the obsessions of a teenage girl. If like us, you were teetering on the edge of tween, or teen-hood in the late '90s, the foundations for many of your first solo sartorial choices were likely formed in this time, and that's some hard programming to re-wire.
However, there's something about what we're dubbing as the "new '90s" that brings with it a level of sophistication and simplicity that wasn't quite matched the first time around. Which is probably why we've all been so happy to embrace the trend with baguette bag-laden arms.
All anecdotal evidence aside, one thing is clear, '90s nostalgia is the real deal, and we'll admit, we're reminiscing hard. From baby Drew and Gwen, to Cindy Crawford, Sarah-Michelle Gellar and Jennifer Aniston, there isn't a '90s beauty reference we're not wanting to recreate.
So, we're taking the opportunity to revisit some of our '90s favourites and discover what their modern-day counterparts would be — the grown-up, more refined version of course. Basically, it's like your '90s favourites had a sartorial glow-up. Think of this as the equivalent to comparing The Row Olsens, to the twins circa Passport in Paris.
The One With All the Bits
We know this is sure to be a controversial one, however, regardless of your personal opinion on physical exfoliants, nobody can deny that St Ives Apricot Scrub ($10) was the exfoliator of our generation. Cheap enough that you could slip in into the supermarket trolley undetected by Mum and Dad, we were forever replacing our St Ives stash. And cleanser? Forget about it. It was St Ives scrub or nothing.
Yes, it may have been akin to rubbing sandpaper across your skin (especially in the quantities that we used to use it), but boy did this leave your face feeling smooth. These days we're less likely to use an abrasive exfoliant with such gusto, but if the mood strikes our pick would be the Goldfaden MD Doctor's Scrub ($58), which utilises ruby crystals to polish away dead skin and includes hyaluronic acid so all that buffing won't leave you dried out.
The One With the Seriously Addictive Spray
They say scent memory is the real deal and we'd have to agree, mainly because there's nothing that brings back the fear and wonder of pre-puberty quite like getting a whiff of Impulse Body Spray ($5).

There wasn't a locker room or school bag that didn't have at least one can of the stuff, and if memory serves us correctly, just like that training bra we had to have (even though there was nothing to be 'trained'), there was something about spraying your underarms with this sickly-sweet pseudo deodorant that made you feel like a woman *insert Shania Twain reference here*.
It's only fitting that the glow up for the product that made us feel like a beautiful woman in our teens, is from the brand responsible for making us feel like one in our late '20s. Enter: Chanel N°5 L'Eau All-Over Spray ($105) — undoubtedly the chicest aerosol in existence.
The One With the Kind of Blonde Hair
In what truly felt like a sophisticated upgrade from lemon juice, lightening spray brought with it the optimistic hope that you too, could be a blonde beach babe, perfectly matched with your head-to-toe Billabong ensemble. Unfortunately, for the majority of us who weren't already naturally blonde, the product had little to no effect, or resulted in an unfortunate orange hue.

But if you're still lusting after those summer highlights, and you're naturally on the lighter side of the spectrum we recommend giving IGK Summertime Hair Lightening Spray ($39) a go.
The One With the Juicy Lips
If there was a '90s playground equivalent to Amy Cuddy's Power Pose, it had to be pulling a Juicy Tube out of your pocket and swiping it across your lips.

Sticky, goopy and basically perfect, so valuable were these lip glosses in the teen-ecosystem, you could almost trade them as currency. There wasn't a birthday, Christmas or holiday wish list that wasn't manipulated in some way to ensure we could get our hands on another Juicy Tube. Think the '90s was only about catching Pokémon, think again.
It's only fair to say that if Lancôme's Juicy Tubes were the lipgloss of the '90s, then local hero Lanolips has to be the lip gloss of now. We'd tip Lano's newly released Lip Water ($23) as the perfect wearable comparison — complete with holographic glitter.
The One With the Cleaner-Than-Kondo-Pores
Although we might have to blame Biore Pore Strips ($7) for potentially being the product that sparked our endless obsession with the contents of our pores, there really was nothing that signified a good time, like someone pulling out the pore strips mid-sleepover.

To be fair, we didn't always see a huge transformation, and while we're perhaps no longer the biggest advocates of ripping things off our faces, there is still a time and a place in our beauty cupboards for some pore-divulging action in the form of Boscia Luminizing ($48) peel off mask.
The One With the Body Glitter
If there's a brand that can get us reminiscing like no other, it's Sugar Baby. Reserved for special occasions only, there isn't a school disco we can remember that didn't involve a significant sprinkling of Sugar Baby Body Glitter. Displayed like a work of art in every bedroom, it was the kind of product you'd proudly show your friends when they came over, exclaiming "the glitter is inside the puff".

It was actually Rihanna's reinvention of the cult product that initially sparked the idea for this entire story, so if we're ever in the mood to frost ourselves in 2019, you can guarantee it will be Fenty Fairy Bomb ($33) all the way.
Image Source: Getty Images / Dan Callister / Stringer