The Ordinary AHA 30% + BHA 2% Peeling Solution Review
This Acid Face Mask Looks Like Blood — But Will Leave Your Skin Feeling Amazing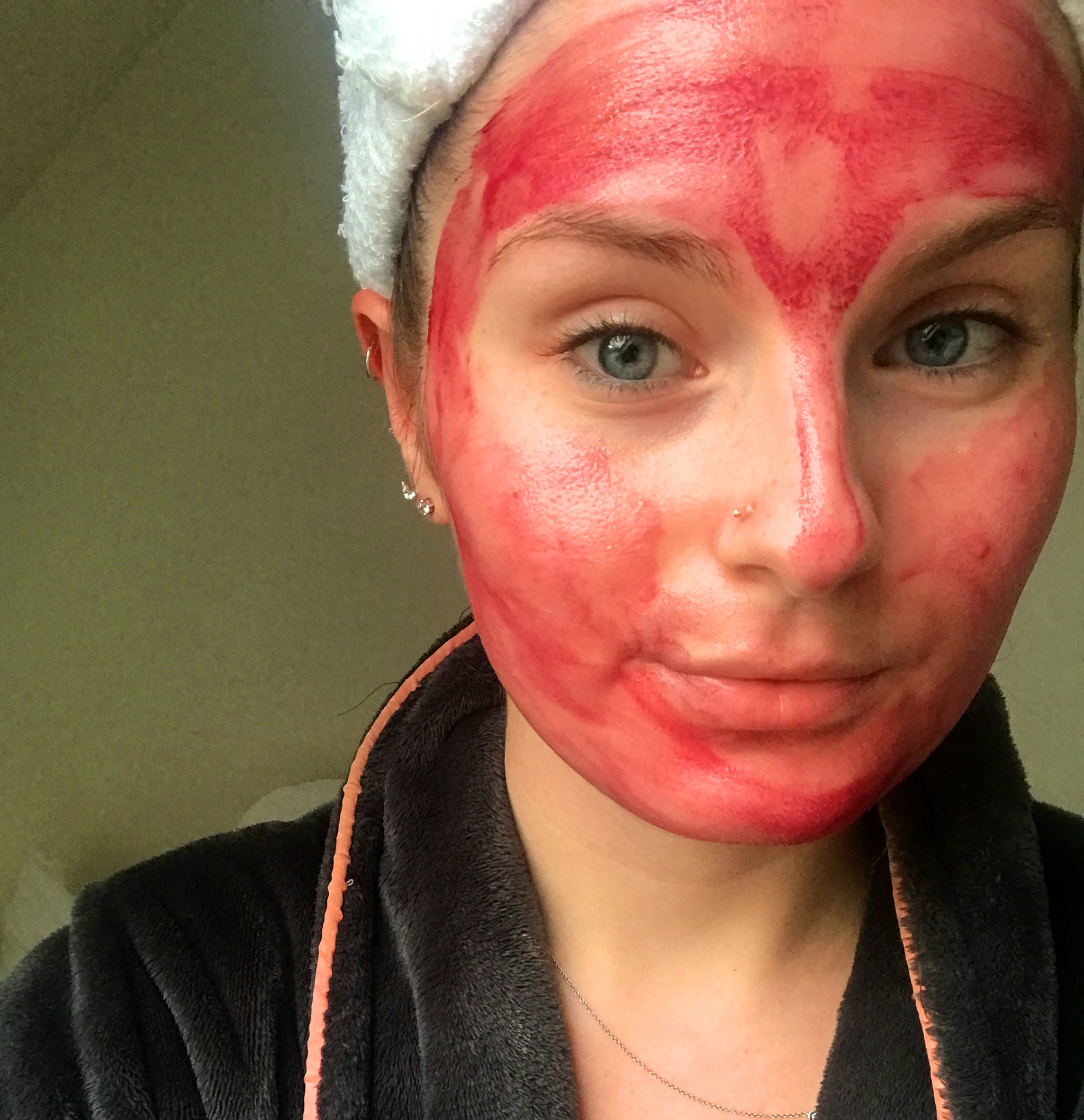 If you've ever wanted to take your love of fake blood to a real life scenario (other than during Halloween), this mask will make your horror-movie dreams a reality. The Ordinary AHA 30% + BHA 2% Peeling Solution ($14.50) is an exfoliating acid peeling solution mask that resembles the famous vampire facial, without the grossness. It's a lot less invasive (no needles!) and far more fun.
The red-coloured mask aims to even and brighten skin tone and texture, promising to reduce the appearance of fine lines whilst fighting blemishes. The alpha hydroxyl acids (AHAs) are chemical exfoliants that make the skin appear brighter (I instantly saw reduced redness), and the beta hydroxyl acids (BHAs) exfoliate deeper into the skin, fighting blemishes and congestion. The peeling solution also contains vitamin B5, which further assists skin healing, as well as black carrot, which acts as a strong antioxidant.
Deciem advises not to use the mask more than twice a week, but I'd recommend only using it once a week, particularly if your skin is on the sensitive side. To use, cleanse your face as normal and dry the skin completely (don't use on wet skin). Apply a layer of the mask to the face using your fingertips, wash your hands, and leave the mask on for no more than 10 minutes before rinsing with water. I'd recommend fewer than 10 minutes for newbies, as the acids can be quite strong. Follow with your usual evening moisturising routine. When using the mask, void any particularly sensitive areas (I avoided my nose because I'm experiencing some piercing issues (gross)). Make sure you use high SPF sun protection on your face after using this mask (even if you're not going to be out in the sun for very long) as the AHAs increase sun sensitivity. Be careful not to exceed the 10-minute mask time taking selfies (because that is of course mask protocol, especially when the mask resembles blood). After running around showing every person in sight the mask, I left myself little time for a fun selfie, demonstrated by my boring #nofilter image.
Don't forget to check out The Ordinary skincare routine as a guide on how to mix and match acids.
Image Source: POPSUGAR Photography / Tori Crowther