Ouai Smooth Spray
Ouai's Newest Launch Is Like No More Tangles For Adults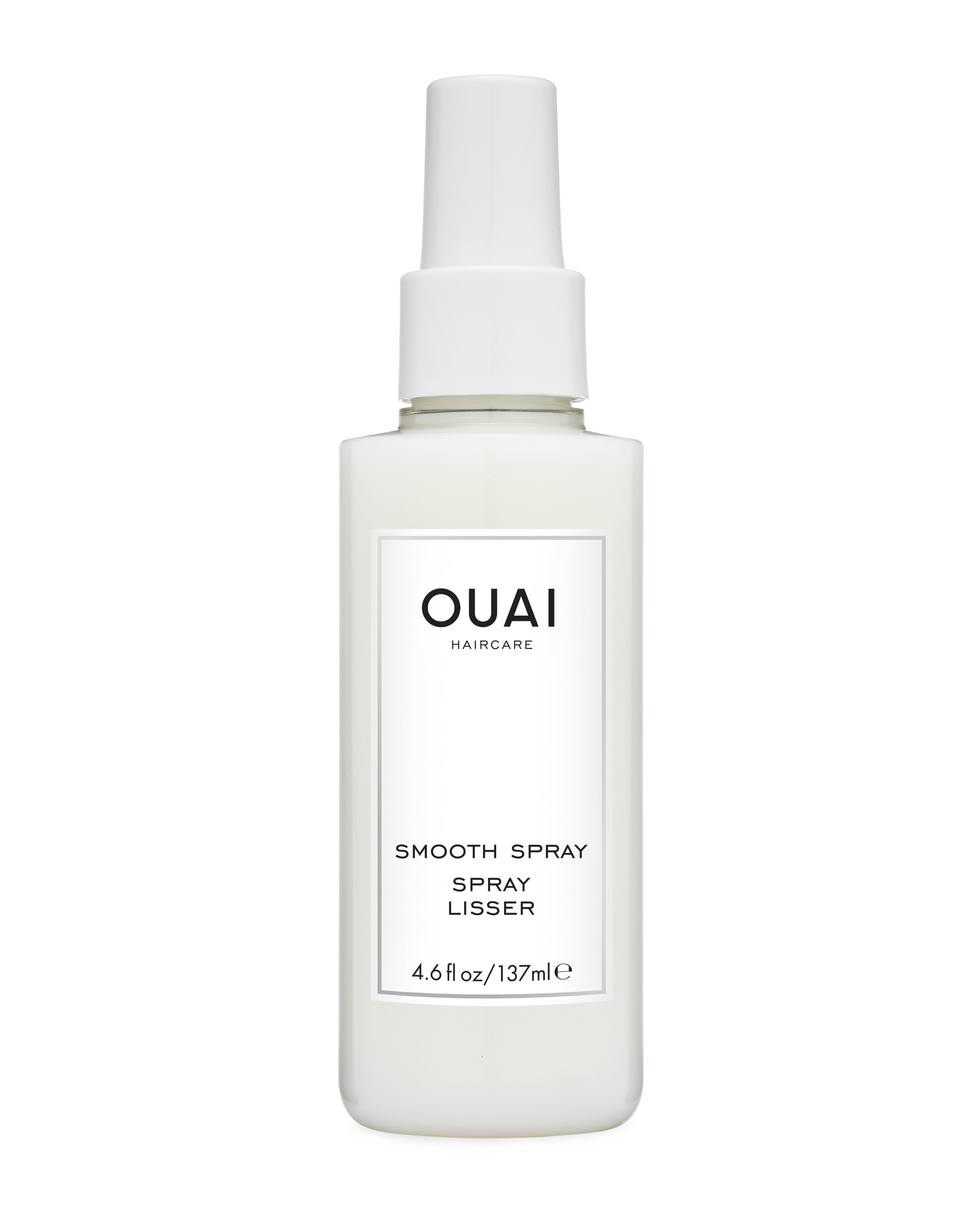 Jen Atkin has had no issues pumping out products for Ouai. The Dry Shampoo Foam has wow factor, the Rose Hair and Body Oil makes us wish we were basking in the sun on a boat in St.-Tropez, and now we have a product that'll bring back that nostalgic feeling from 1995.
We're not talking about supermodel bobs, brown lipstick, and thin brows. If you were born in the mid-to-late '80s, you were around 9 in 1995. Therefore, your Summers were probably not spent trying to figure out how to land a boyfriend (although, if you were obsessed with Clueless, they could have been). Instead, you probably spent all day in the pool, and at night, your hair was chock-full of Johnson's No More Tangles to help get the knots out.
Smooth Spray launches Aug. 1 and delivers everything you loved about your childhood detangling spray but also includes hydrolysed proteins. Yeah, we didn't understand that term either at first, but basically they protect your hair against heat and help with frizz. To top it all off, it's packaged in a chic spray bottle and smells like your favourite designer perfume. You know, so you can still pretend like you're an adult and you've got it all together.

What's your favorite Ouai product? Let us know in the comments.