Photos and Ad Campaign For Dannii Minogue Project D Fragrance Launch
Are You Interested in Dannii Minogue's First Fragrance?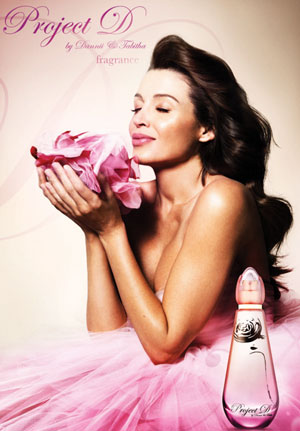 Earlier this week in Knightsbridge (read: super-swishy part of London Town), 39-year-old Australian X Factor judge Dannii Minogue launched her very first fragrance, Project D, that she created in collaboration with business partner Tabitha Somerset-Webb
The scent is part of the Project D fashion collection that was released back in April and is supposed to reflect both glamour and rock 'n' roll. It features notes of bergamot, tuberose, mimosa, orchid, ylang ylang and neroli.
At the moment Dannii's Project D fragrance is sold only in the UK, but are you wishing it would come to David Jones or Myer, too? Would you buy Project D if you could? Or are you not real big on 'sleb scents?