Picture of Emma Watson's New Cropped Haircut!
Love It or Hate It: Emma Watson's New Pixie Crop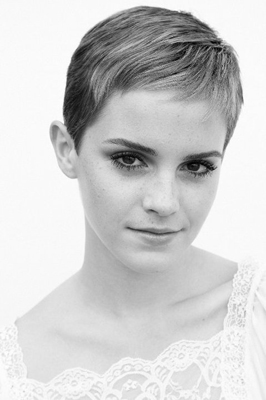 While her Harry Potter character, Hermione Granger has to fight the frizz on a daily basis, Emma Watson's day-to-day style is a little more sleek and refined. And now, Emma has a brand-new pixie crop. "The stylist [Rodney Cutler of NYC's Cutler Salon] just grabbed the back of my hair and took a whole ponytail of hair out," the starlet told EW.com.
Emma even took to her Facebook page to proclaim her excitement. "Feels incredible. I love it. I've wanted to do this for years and years; it's the most liberating thing ever," she wrote on her wall. What do you think of Emma's new Mia Farrow-esque look? It's such a change for the Burberry star . . . and I think I'm still a little in shock at the dramatic change. Props for trying something new though. Are you feeling it or not?