Pictures of Dianna Agron's Hair and Headband at the Nylon Magazine January Launch Party
What Do You Think of Dianna Agron's Festive Headband?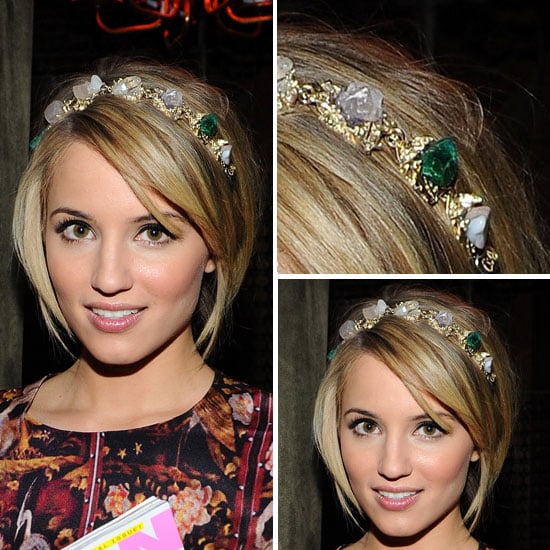 Glee starlet Dianna Agron was the star of the show at the Nylon magazine launch party last night celebrating her January cover. We couldn't fault her glowing skin, glossy iridescent lip and flawless black liquid liner, however our attention was immediately drawn to her unexpected hairpiece choice. Nestled in her sleek side part was a gold headband featuring colourful gemstones and dangly gold embellishments. While we appreciate her switching up her look, we're a little stumped on this one, so we're turning the tables to you. Do you think Dianna has hit the mark with her bejewelled hair number? Or do you think it's a little too festive?