Pictures of Emma Watson's Hair and Makeup at Noah Premiere
Whoa, Is It Just Us, or Does Emma Watson Look Really Different?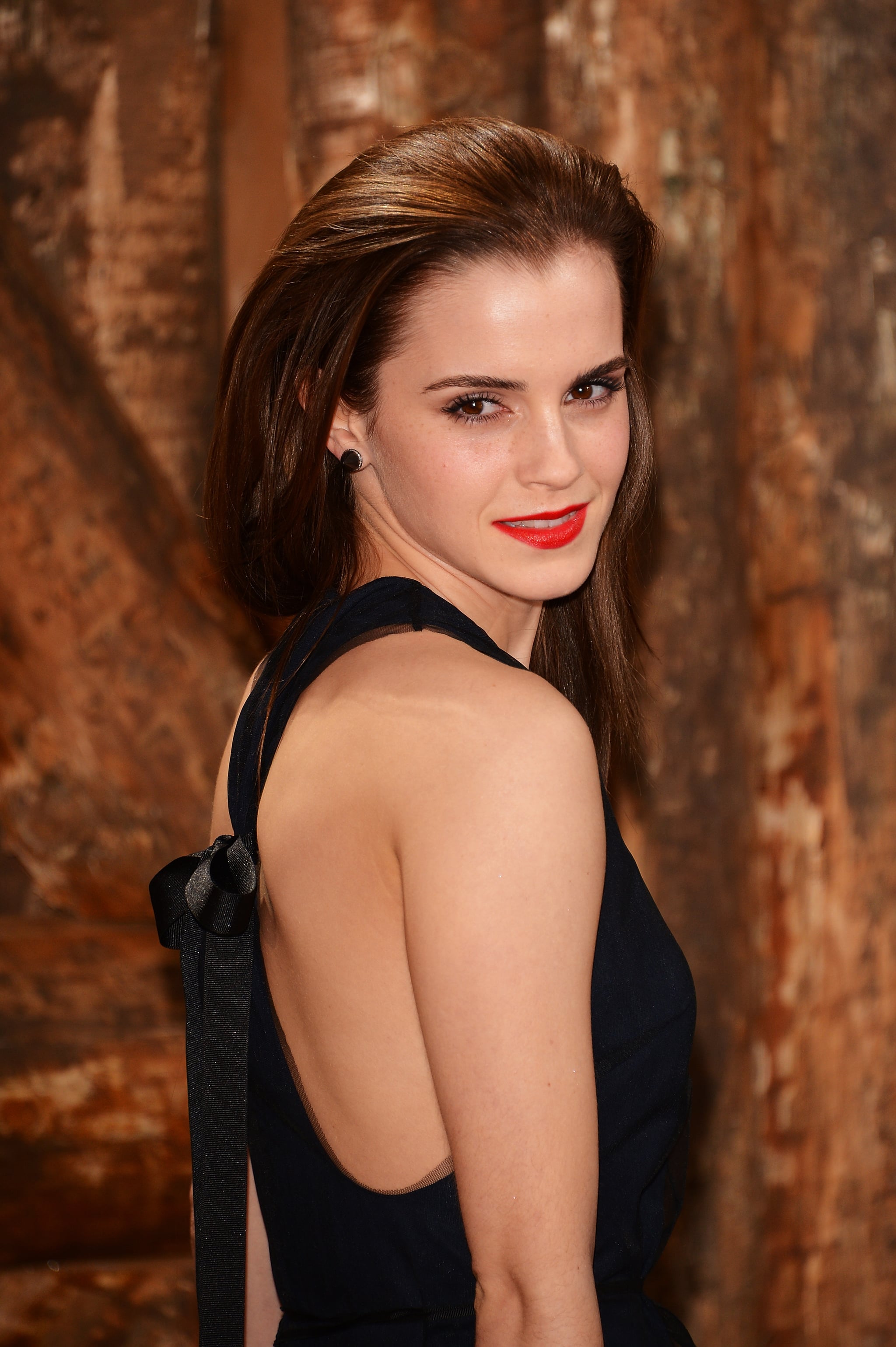 We're so used to Emma Watson's hair being a cute pixie cut or an adorable bob that we were a little taken aback by her hair at the Berlin Noah premiere. The actress has officially grown out her pixie cut into a long style that falls past her shoulders. Yet this voluminous-on-the-crown, slicked-back look isn't something we expected to see on her — anyone else reminded of Jennifer Lawrence's Oscars hairstyle? It's definitely a dramatic style, paired with her deep red lipstick and enviable brows, so we get why she saved it for a major film premiere. But we'll turn it over to you to weigh in on Emma's style: does this look classify as glamorous or just fall flat?