Poor Hydration and Exfoliation, as Well as Pigmentation Plays a Big Part in Premature Ageing
Uneven Skin Tone Isn't Just About Pigmentation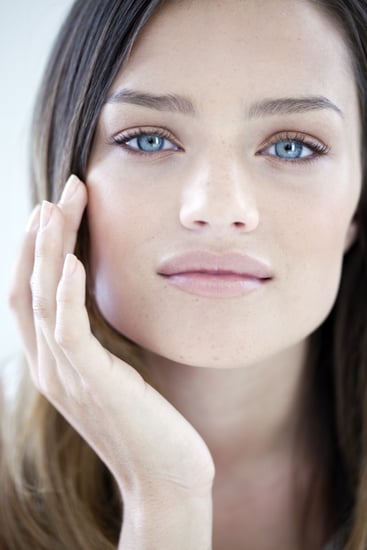 Uneven skin tone plays a huge part in prematurely ageing us, adding years to our appearance. Until recently pigmentation was thought to be the key factor in uneven skin tone, but recent research suggests that melanogenesis, the process of cells producing melanin, actually only accounts for seven percent of uneven skin tone. Meanwhile poor hydration levels and exfoliation can combine to be a bigger trigger.
As Olay's skincare scientist, Dr. David Khoo, explains: "We took a skin biopsy and we compared 'spot' versus 'non-spot' skin using genomic profiling to better understand the biology. We found that only seven percent of the over 2,000 genes that were changed directly related to pigmentation. The remaining 93 percent is related to four factors, decreased exfoliation, decreased hydration, increased inflammation and decreased ability to respond to oxidated stress.
Decreased exfoliation: "At the surface you have all of these cells that have accumulated a lot of melanin so when [dark] spots are visible it's because dead skin has not been removed," says Khoo.
Decreased hydration: "The process of exfoliation depends a lot on enzymes that help to weaken the connective bonds between the dead skin cells and help with the exfoliation rate. These enzymes rely on hydration. Without enough water they actually become very sluggish."
Increased inflammation: "UV rays trigger a lot of free radicals which can cause a lot of damage to the cells. This damage is a form of stress that triggers an inflammatory response. The inflammation response involves sending blood flow, enzymes and white blood cells to help to repair and protect the skin. And that's why in 'spot' areas you'll see increased inflammation. It's not necessarily just redness "
Decreased ability to respond to oxidated stress: UV rays can trigger a lot of free radicals. You have enzymes that are responsible for soaking up all these free radicals but over time they get worn out.