Product Review ModelCo Super Tan Instant Self Tan
Product Review: Modelco Super Tan Instant Self Tan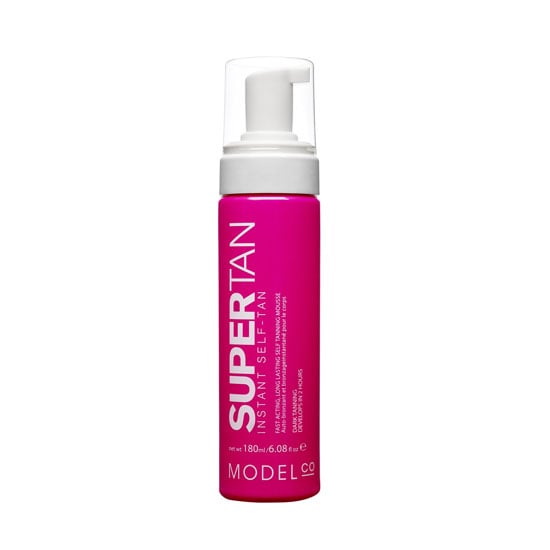 Tanning in Winter can be tricky. You don't want to be too dark, but you most definitely want to glow. A gradual tanning cream is perfect, but don't be scared to take things up a notch and actually continue using a full tan, just like you would in Spring and Summer. While there will always be a special spot in our hearts for Modelco Tan Airbrush in a Can ($22), the tanning foam, Super Tan Instant Self Tan ($39), is just as easy to apply. 
The colour intensity is quite deep, but remember you can layer if you're not happy on first application. Less is always more when it comes to self-tan! We used Modelco's Blend Buffing Mit which helps even out coverage enormously, and of course we exfoliated well beforehand. The foam provides instant colour (with a very faint scent), and it is recommended you let the tan develop for at least two hours before showering. If you're waiting to get to bed though, an hour-and-a-half will do just fine.
The formula includes macadamia oil and pomegranate extract so it'll leave you feeling soft and silky, and the added Melatime will accelerate your tan naturally, as it works on increasing the body's Melanin levels.