Product Review of Seche Vite Top Coat
Bella Review: Is This Really the World's Finest Topcoat?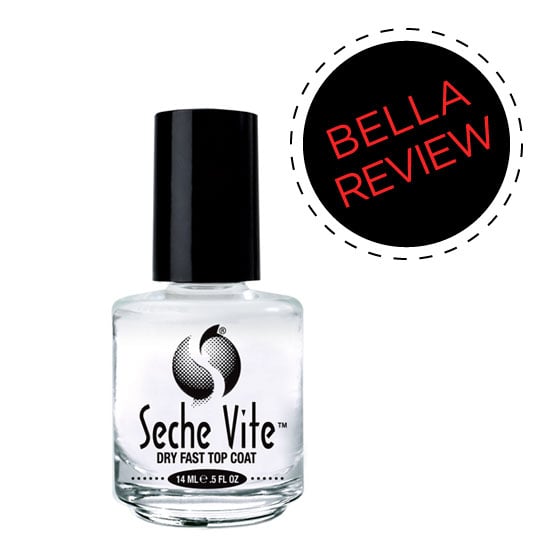 Big call, I know. I'm pretty particular about my topcoat, so after hearing the buzz about French offering Seche Vite Dry Fast Top Coat (approx $18.23), I just had to try it. Now this glossy star isn't new at all — it's actually been around for over a decade and still claims to be "the finest and most highly acclaimed top coat for nail polish in the world". So modest. But jokes aside, I love a proud product, so my expectations were high... Keep reading.
It is thick, but good thick — not clumpy. As instructed, I applied over wet nails (scary, but did you know there's no need to wait between coats of polish?) and made sure I had a good amount on the brush. The result was a super shiny, salon-like finish. I have a soft spot for Sally Hansen Mega Shine Extended Wear Top Coat ($14.45), and this is just as good, but I felt like I had a more professional finish.
I felt dry enough to reach into my bag and find my keys after about five minutes, but I'm cautious like that. The point of difference with Seche and other topcoats, is that it penetrates the nail from the top, all the way to the base coat. So it's like a protective shield that's so glossy, you'll need sunglasses to look at your manicure. I had zero yellowing and my nails didn't chip for, no joke, a week. That said, I was only using my hands to lift cocktails to my mouth in Bali.
There's a bit of buzz around Seche at the moment, and my bet is you've probably already seen it at your local nail salon. But why not take the salon home and have perf nails all the time?