Product Review of YSL Shocking Mascara and Jennifer Hawkins Wearing It in a Video
Bella Review: YSL Shocking Mascara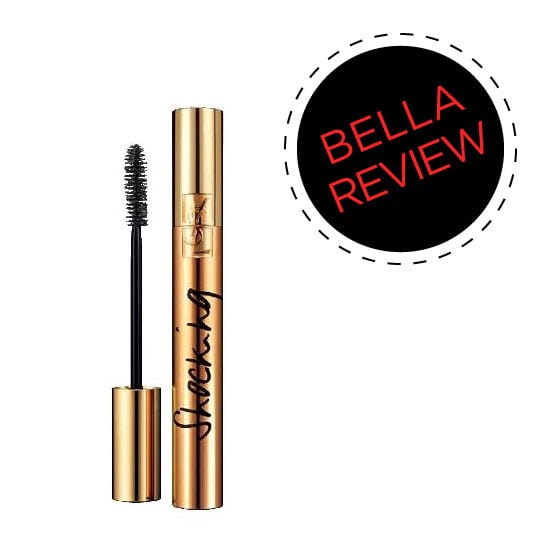 I'm a perfectionist when it comes to mascara. I like a thick, fluffy brush — one that goes all clumpy (but in a good way) with time, and one that allows for that false eyelash effect. I'd been using the same brand of mascara for about a year but I knew it was time for a change. I tried a couple of options and most had a silicon brush (which I wanted to love so badly but they just don't work on my lashes), and then I discovered YSL Shocking Mascara ($52). To be honest, I fell in love with the gold tube before I'd even tried the contents, but as soon as I saw the brush head I knew we were meant to be. I always curl my lashes first and at three different points — lashline, middle and top — and on first try, I got a much more dramatic effect than I'd expected. Joy! You know how sometimes you have to wear a mascara in a bit? Well this one is just amazing, first stroke. See it in action below on the lovely Jennifer Hawkins for the Myer My Beauty Catalogue shoot.
Bella beauty stars: 5/5
Product in a nutshell: A soft, thickening mascara that works first go.
Who should use it: Anyone who is looking for OTT lashes that border on clumpy, but in the very best way. Also, those who don't like wearing waterproof mascara.
Why we love it: It is really moveable. Once dry, I sometimes shimmy my finger tip gently through my lashes to separate even further — a real plus for me because some mascaras dry and set, leaving me without options! This one is also really easy to remove.
Stockists: Myer