Products to Use on Sensitive Skin and Products to Avoid Using on Sensitive Skin
The Sensitive Skin Diaries: The Ingredients to Avoid + What You Should Be Using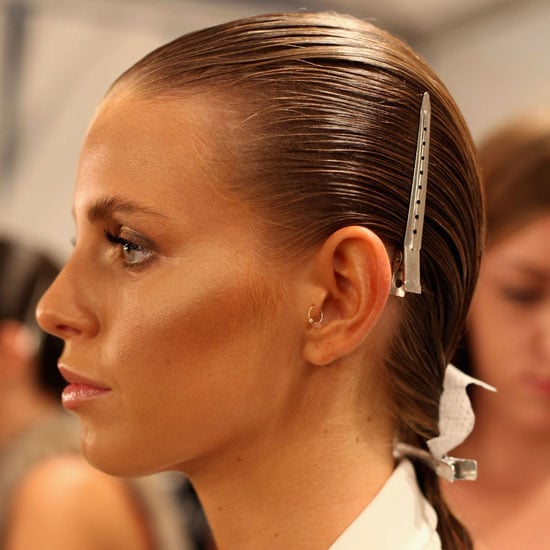 We started our sensitive skin series finding out what skin actually is, and then moved into the types of skin conditions people can suffer from. Now, it's time to talk ingredients! In our effort to become walking, talking skin specialists (kinda), we spoke to Sydney dermatologist Dr. Philip Artemi to get the low-down on which product ingredients to avoid using on sensitive skin, and also, the type of skincare sufferers should be using. His answers surprised us, keep reading.
What product ingredients should sensitive skin sufferers avoid?
"The culprits in skin care products that cause irritation are number one, fragrance and number two, preservatives. At the moment there is this interest in natural products with essential oils — and lemon based things — and they tend to be potentially irritating on skin that is effected with acne, rosacea or eczema."
Why are fragrances, essential oils and preservatives irritating? What is it that they do to the skin?
"Often their pH makes them irritating, so the more acidic pH makes them irritating to the skin. They're irritating by nature because their chemical structure can be irritating on skin that is already inflamed, and skin that already has a high level of inflammatory chemicals floating around in it."
If someone has a bad reaction, is there anything you can recommend to calm the skin down?
"Without recommending a specific product, which I'd rather not do, I think the general approach of keeping things simple. So the first thing is to use a liquid, soap-free, cleanser and there are a number of those on the market. Look for the key terms which are: fragrance-free, preservative-free and pH 5.5 — that is your best bet. And avoid doing other harsh things to your skin — like long, hot showers. Short warm showers are better. Also, use a soothing moisturiser on your skin that is free of preservatives and fragrance."
Some sensitive skin sufferers say their skin tends to change with the seasons. Do you recommend changing products to suit?
"I think if you practice good skin care, you can make it all year round. Now the season thing tends to be (but there is no 'one size fits all'), that in Winter, when it's drier, people are having long, hot baths or showers and they're wearing woollen fabrics. That is definitely a time when sensitive skin sufferers find their skin flares up.
"Perhaps they'll need more moisturiser and more care during Winter, but I don't think they need to swap products. Just use good products all year round."
Any parting words of advice?
"Yes, don't forget that 40 percent of people say they have sensitive skin, although they don't suffer with rosacea or eczema. They're a group of people that say, 'oh everything I put on my skin stings and irritates', but there's no medical condition in the text books. This big group of people should adhere to all of the advice I've given. Stick to the principles I've mentioned — that is the best way for them to handle it."