Relaxation Techniques For Healthy, Glowing Skin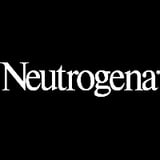 Clear, healthy looking skin starts when you get #unready each night, which is why we've partnered with Neutrogena for this post.
We get it. Today, you woke up early, ready to make your morning Pilates class and set good intentions for the day. Unfortunately, those plans were crushed when an urgent email called you to your desk immediately — not that you mind, it's probably better you just get into it — after all, your to-do list is rolling six pages deep. Back-to-back meetings, last minute deadlines and at least 27 messages on the group text takes you to 6 p.m., and before you know it, the day has escaped and you still haven't made that Pilates class or eaten a proper lunch. Sound familiar?
In today's world, "busy" is not just a buzzword. The pressures of work, balancing your social life and getting through each day can be stressful — and we know what that means: taking shortcuts wherever possible. While we're all for streamlining our day, there's one area you should dedicate serious time to: your skin.
Clogged pores, breakouts and congestion all show up when you're not looking after yourself, which is why it's important to establish an #unready routine. Something you do for yourself, every day, to help you switch off and relax. Keep scrolling for seven things you can do tonight, for happy and healthy skin tomorrow.