Review of About Face by Scott Barnes
New Beauty Bible: About Face by Scott Barnes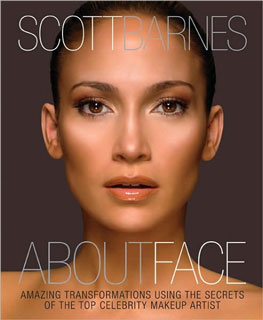 Scott Barnes is known for giving Jennifer Lopez her distinctive look, and as well Jen, he's worked with just about every celeb you could possibly imagine. He's particularly known for his ability to make skin luminous so we were thrilled to hear that he's sharing his secrets in a new book, About Face (approx $18).
About Face is primarily concerned with technique. Scott details his methods and transforms women of different ages with a wide variety of skin tones (always helpful). The photos are also absolutely gorgeous and it's the sort of book that's nice to just look at.
Overall, we highly recommend it if you love new application techniques and are a total junkie. If you're a bit new to this makeup lark and don't know your "wines" from your "plums" or how to use a few makeup brushes, you might have some trouble (although you'll still pick up a lot of tips). And if you have no interest in makeup whatsoever, then I kind of wonder why you're reading this site, let alone thinking about reading this book?