Review and Lowdown onf CND Shellac, OPI GelColor and Orly GelFX
Everything You Need to Know About the New Breed of Nail Gels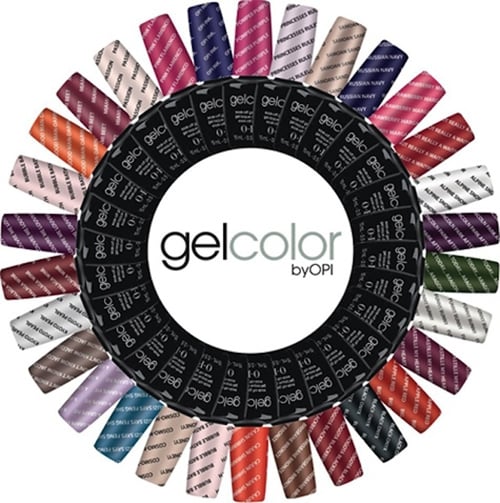 The new breed of nail gels promise long-lasting, high-shine manicures with fast curing times that'll have you in and out the salon in under 30 minutes. But with so many on the market — CND, OPI and Orly have all launched either new formulation gel or gel-hybrid services — how can you be sure that you're getting the one that's right for you? We've road-tested CND Shellac, OPI GelColor and Orly GelFX and compiled a quick and easy-to-follow guide with all the stuff you need to know such as price, colour range, process and whether they use UV light. Check it out.



cnd SHELLAC
OPI Gelcolor
ORLY GELFX
Cost

Manicure: from $30; pedicure: from $40

POA
Manicure: from $40
Number of shades
36 colours
38 colours
32 colours
Process
A base coat is applied and "cured" (set) using a UV lamp for 10 seconds. Two coats of colour are applied, with each coat curing for two minutes, followed by a top coat which again has to cure for two minutes.
A base coat, two colour coats and a top coat are all applied, with each layer being cured under light emitting diodes (LED) before moving on to the next layer.
A base coat is applied and cured for 30 seconds, then two coats of colour are applied (without curing in between) and then cured for 30 seconds. Finally a top coat is applied and cured for 30 seconds.
3-free?
Yes
Yes
Yes
Finishes available?
Four glitter shades, 15 pearlescent finishes and 17 crème shades.
All shades are new or cult existing OPI colours and the shades on offer range from neutrals to brights and darks, sheers and shimmers. As yet there are no glitter or metallics.
All shades are top-selling Orly colours and the finishes on offer range from neutrals to metallics, crèmes and neons.
Does it use UV light?
Yes, to cure the formulation.
No. OPI GelColor cures using light emitting diodes (LED).
No. Orly GelFX cures using LED light technology.
How long does it last?

Promises high-shine, long-wear colour for 14 days.

When we reviewed it we got 10 days wear out of the manicure before it started to lift a little and peel at the ends. We were warned this can happen when your nails are very short.

At least two weeks of chip-free colour.

We found that you can get up to four weeks wear out of the OPI GelColor pedicure and 12 days out of the manicure.

It promises up to two weeks of high-shine, chip-free colour.

Our Orly GelFX manicure lasted the full two weeks without chipping but it was difficult to remove ourselves.

Anything else I need to know?

CND Shellac is a polish-gel hybrid.

It has to be removed in-salon.

OPI GelColor is a 100-percent gel formula.

You can buy OPI GelColor removal kits from David Jones for DIY removal.

Orly GelFX's primer and base coat are infused with vitamins A and E to help strengthen nails.

Orly GelFX can be removed in-salon or at home.
Stockists: CND Shellac (1800 449 109), OPI GelColor (1800 358 999) and Orly GelFX (1300 769 355).