Review Priori Coffee Berry Perfecting Minerals
Product Review: Priori Coffee Berry Perfecting Minerals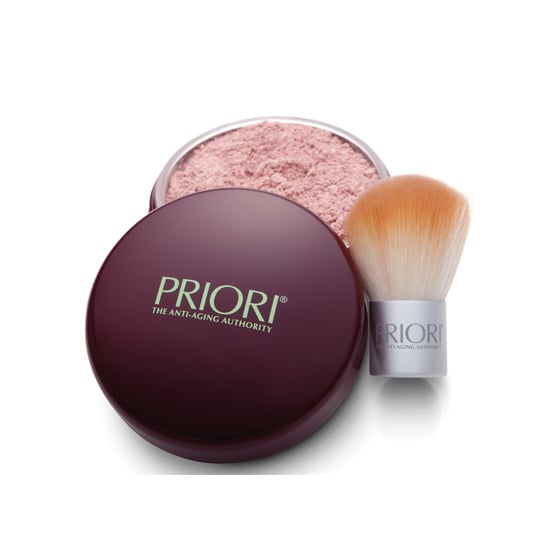 If you're a lover of mineral makeup, you might be familiar with Priori Coffee Berry Perfecting Minerals ($59.50). Just like Nude By Nature, Bare Minerals and other popular mineral makeup brands, this foundation offers a skin-friendly, natural alternative to heavier cosmetics that usually contain nasties like parabens and fragrances. The latter and other chemical additives like synthetic dyes, can cause clogged pores, cause breakouts and adverse skin reactions — hence the rise in popularity of mineral makeup a few years ago. That said, always check the ingredient list on any product claiming to be "mineral", as some still include the above. Keep reading.
Now. Priori Coffee Berry Perfecting Minerals is one product I recommend you try if you like wearing mineral makeup. If you're a fan of natural products, you might also be interested in the impact the packaging has on the environment. The Coffee Berry containers are made from eco-friendly, biodegradable plant plastics and not just that, but the sometimes messy application process is minimal with the dish-like lid. You simply pierce a few holes in the plastic film and tap the minerals into the lid. Circle the Priori brush into the minerals and buff on your face. Easy!
Coffee Berry extract is one of nature's most powerful anti-ageing botanicals so with this one, you're getting an anti-ageing treatment and full coverage. I'm naturally oily so the powder-like consistency works wonders for me, and the coverage this one provides is very natural looking. I find the minerals settle really nicely into my skin, and look even better halfway through the day than when first applied. Just remember, primer is still your first step as mineral makeup can still fall into pores and clog the skin.
What's your mineral makeup pick?