Review and Results of Hypoxi
We Tried Hypoxi and Guess What? It Works!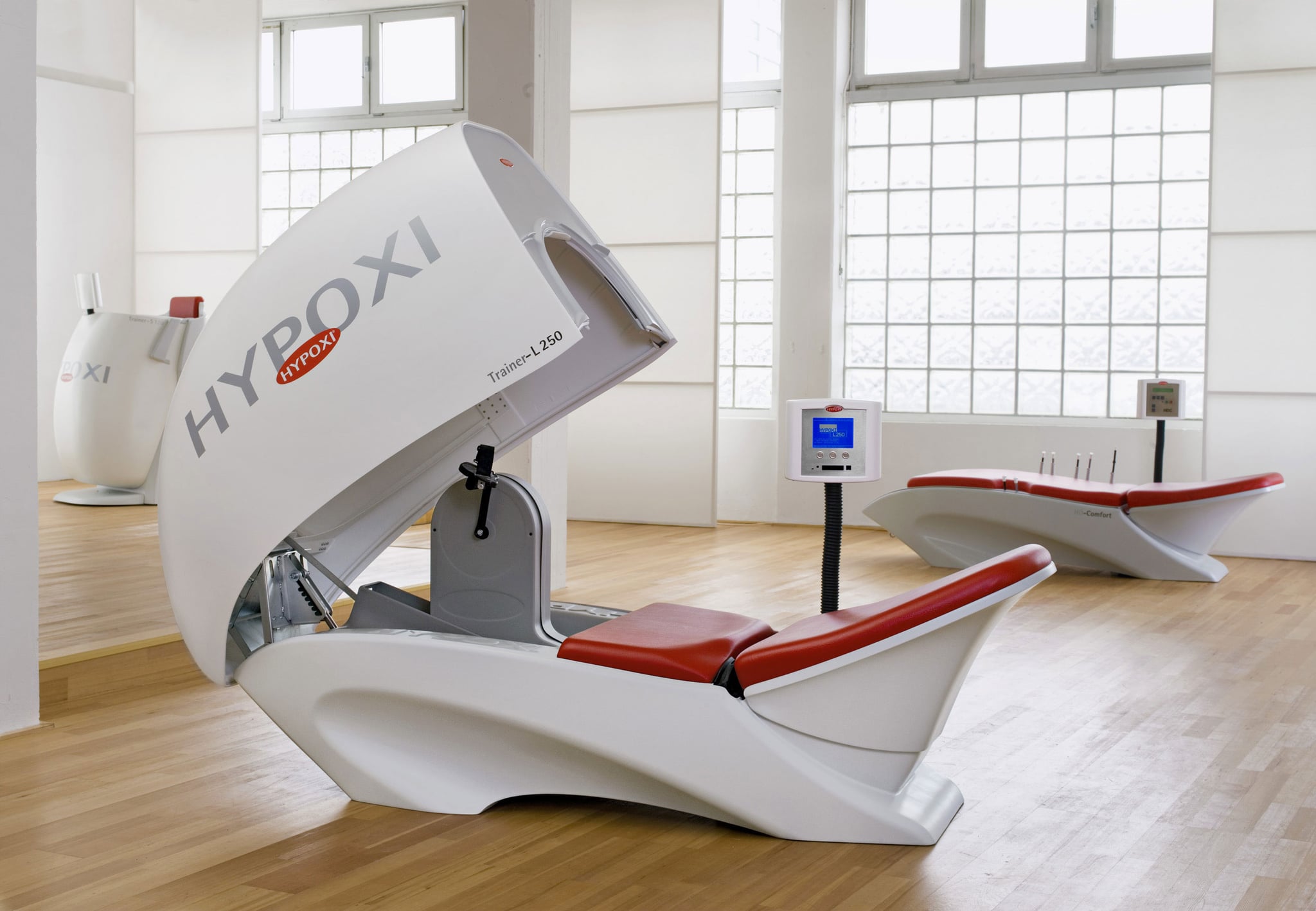 What in the world is Hypoxi, you ask? Well it is a bum-smoothing, thigh reducing machine. Yes, that exists. I find it really hard to tone and slim down in stubborn areas, so when I was offered to trial the 12-week Hypoxi exercise program — I nearly ran there. Nearly. But instead I took a cab and herein lies my problem. As it turns out, the program was practically invented for me. You see, you perform 30 minutes of cycling — ideally three times a week for a month — while lying down inside a vacuum-like egg. Before each session, I was fitted with a compression skirt and slotted (almost like a jigsaw piece) into the machine where I then pedalled like a mad woman inside my maximum fat burning zone. The results were nothing shy of amazing, so to find out how many centimetres I lost from my most stubborn areas, keep reading.
Hypoxi is best-suited to men and women who feel like they've tried endless sessions at the gym or pounding the pavement only to find they can't shift those stubborn spots. Women especially are prone to holding extra weight on our thighs, lower stomachs and bottoms, so Hypoxi targets those areas.
In my initial consultation, I stripped down to my underwear and my measurements were taken. I then changed into my normal workout gear but was asked to keep my pants loose. My wonderful helper then popped me into a compression skirt and fitted me with two heart rate monitors and then I was placed onto the machine.
We each have a different maximum fat burning zone, so the aim of the Hypoxi game is to pedal hard and fast enough so as to stay within that zone for the entire 30 minute session.
My fitness level would probably be medium, and I found the session challenging, but not that tiring. It really is perfect for lazy people who want results because you can watch DVDs or read a magazine while you're in the machine. But be warned — this can be very distracting! My mind wandered off more than once and I fell out of my maximum fat burning zone, which makes the whole thing a waste of time.
The best part is you aren't allowed to exercise after your session, at all. I wasn't even allowed to walk home, which really suited my addiction to catching cabs! But the downfall? You can't eat carbs after a session. And as with any good exercise program, the whole idea is that you'll eat well, limit sugar and alcohol, and exercise on your non-Hypoxi days.
The results really shocked me. I don't think we can ever see how different we really look when we're on a health kick or new exercise regime, but it was all there in my numbers. And remember, this is about shaving off centimetres, toning muscle and reducing cellulite.
Start weight: 62.9kgs End weight: 61.9kgs Start waist: 71cm End waist: 68cm Start stomach: 84cm End stomach: 79cm Start hips: 89.9cm End hips: 85cm Start bottom: 100.5cm End bottom: 97.5cm Start legs: 87.5cm End legs: 86cm Start knee: 39.5cm End knee: 38.5cm
In total, I lost 21.9cm. I think that's pretty great and more than I've ever lost through regular gym sessions or running.
To find out more or to book a consultation, visit www.hypoxi.com.au or call 02 9281 2033.