Robert Pattinson and His Post Break Up Hair and Hotness
The Break Up Hair: Robert Pattinson Shows Us How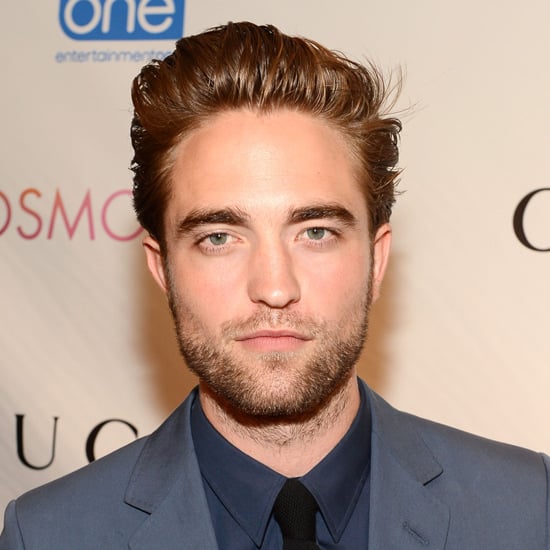 We've all done it. You know, gone to the hairdresser following a bad break up and asked for The Chop. Or gone from blonde to brown. Or brown to blonde. Anything but what we had at the time. Not surprisingly, men can sometimes seek change following a break up, too. See Exhibit A, Robert Pattinson. Reminiscent of his December 2009 cover for Vanity Fair — back when he was staying hush on his relationship with Kristen Stewart — the sparkly vampire had serious sex appeal to ring the opening bell at the New York Stock Exchange early this morning.
Sporting the James Dean-esque hairstyle and that stubble, Rob proves that revamping your look post-heartbreak doesn't have to mean drastic change — just a primp and polish. There's a number of different products on the market to take the modern man to next-level hot, and we love The Aromatherapy Co. Nourishing Face and Body Balm ($17.95) for its handy two-in-one sell, as well the 100 per cent pure and natural essential oils of vanilla cocoa spice. Yum.
Want your man to channel Rob's cool 'do? Well you'll have to show him how. Start with adding some texture to his damp hair with a volume mousse, then blow dry up from the roots. Once you have some height, start blow-drying it back on a hot setting, and finish with a setting spray like Paul Mitchell Extra Body Finishing Spray ($22.64). 
The Aromatherapy Co. stockists: 1800 104 029