Salma Hayek Doesn't Dye Her Hair
Salma Hayek: "I Don't Want to Spend What's Left of My Youth Pretending I'm Younger"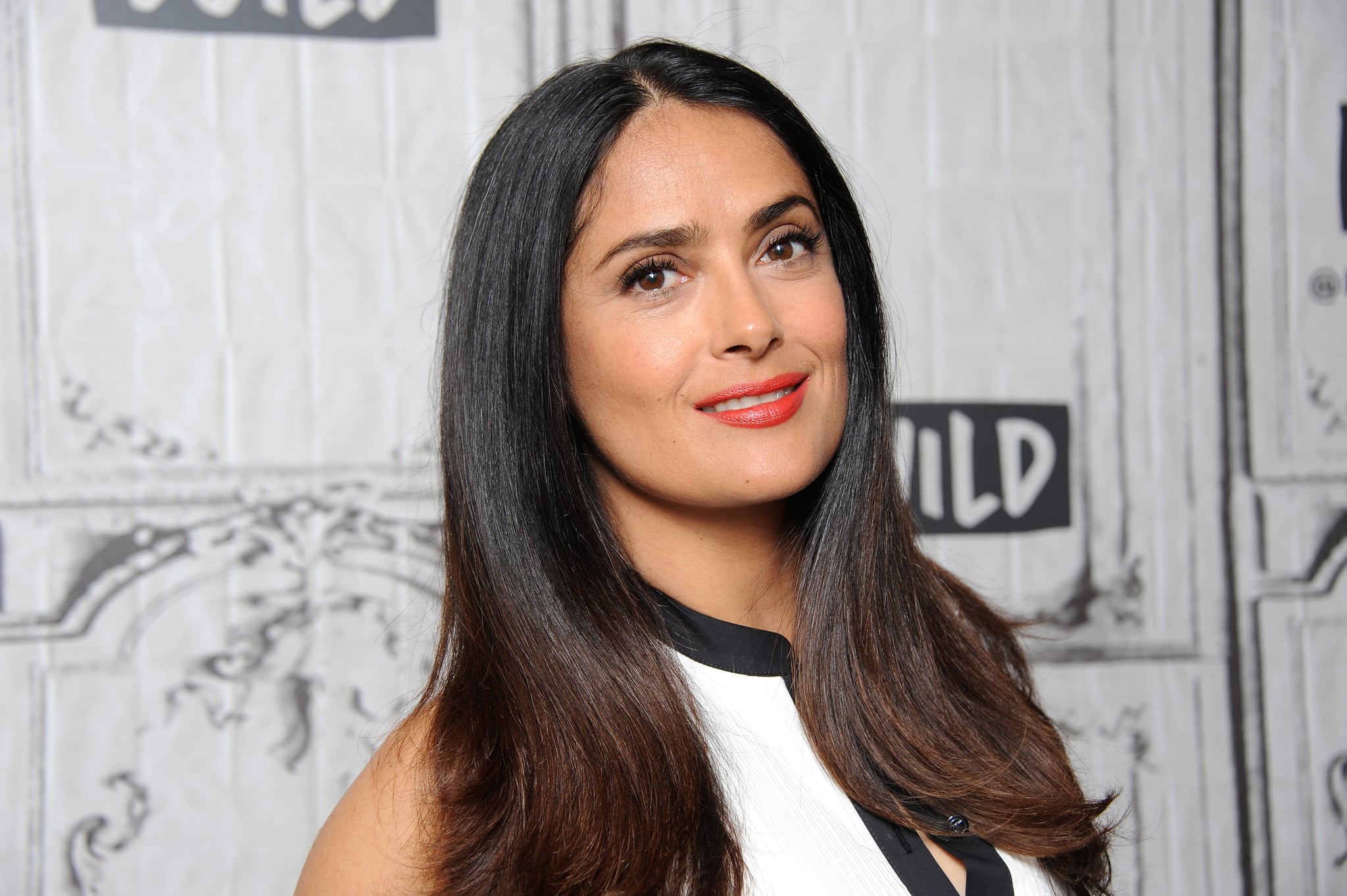 If the photo here is any proof, Salma Hayek has one gorgeous head of hair! The actress and owner of Nuance (a makeup, skin, and haircare brand) has undoubtedly always been a beauty icon and influencer in the industry.
In a recent interview with The New York Times, she gave us another reason to look up to her. Salma admitted that at age 50, she doesn't dye her dark brunette hair.
"It's my natural colour, and it's my natural white hairs," she revealed. "One of the reasons I don't dye my hair is because I don't have the patience to sit through it. I don't want to spend what's left of my youth pretending I'm younger and then not enjoying life."
Cheers to that! In the age of unicorn hair colours and everyone seemingly trying to look younger for social media, it's refreshing to hear someone so famous accepts who she is naturally.
As a working mother, Salma also shared when she fits in chops. She said: "I get my hair cut wherever I'm working or doing publicity, and the hairdresser asks me, 'Please, please, can I cut your hair?' It's the same with my eyebrows. They grow and grow until a makeup artist looks at me and begs to do something to them because they're so much."
We've all been there — you go to a makeup counter asking to try a new mascara, and the sales rep points out it's time to go to the threading salon. And it's cool to know Salma is OK with letting beauty grooming "go" when she's busy.
OK, so here is what she actively does do to take care of her luscious mane. "My hair is curly and wild when I'm not working," she noted. "I use Nuance hair oil to take down the frizz. Shampoo and conditioner, I change a lot. I like some Aveda ones, but I hear it's important to keep changing your hair products. If my hair is really embarrassingly crazy, I put it in a ponytail."
If all we need is a rubberband and a brush to look like Salma on the reg, we're so in.