Salmon Egg Enzyme in Skin Care
Thanks to This 1 Strange Ingredient, Exfoliating Sensitive Skin Just Got So Much Easier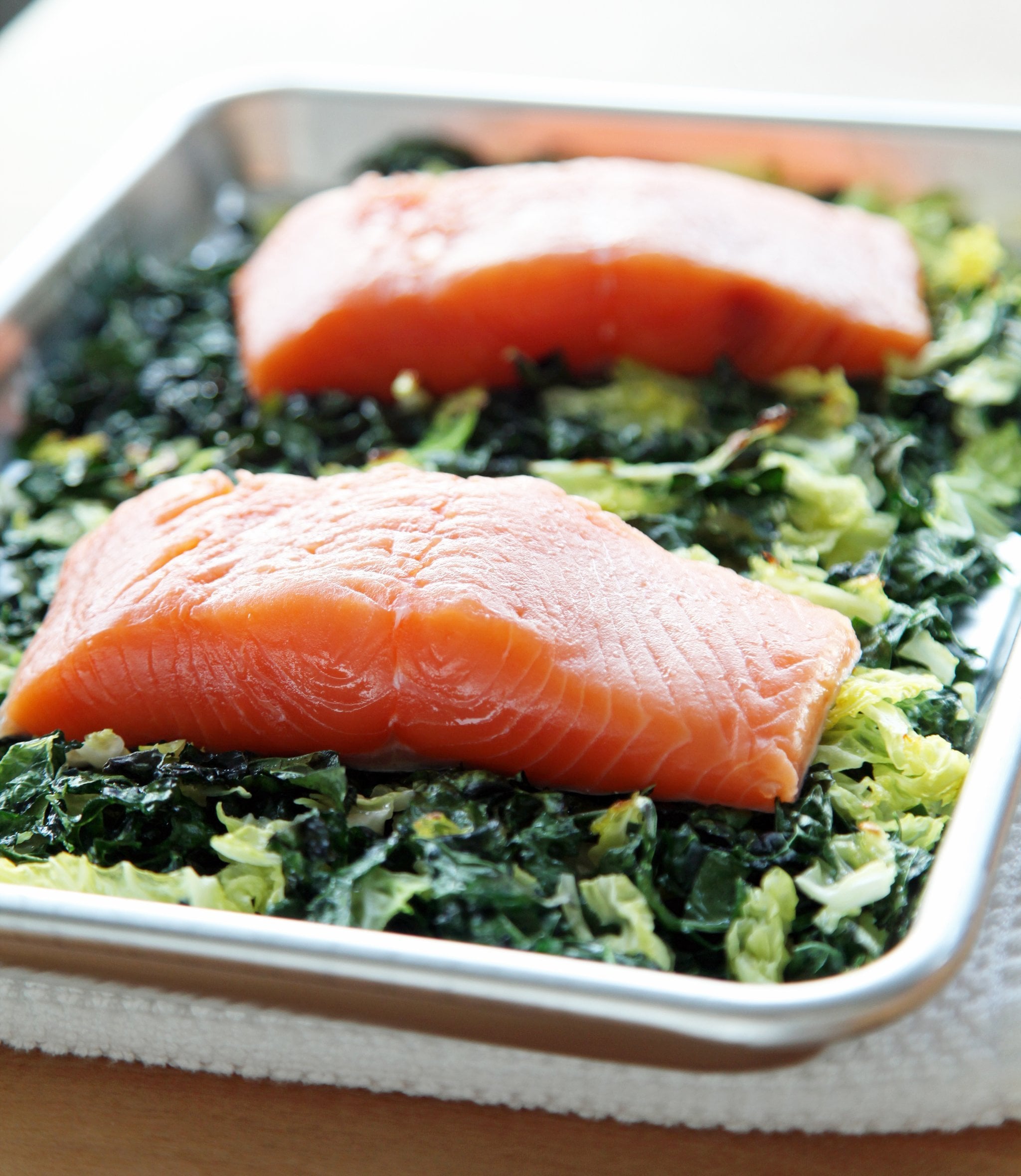 If you have sensitive skin, you fully understand the struggle that is exfoliating. A light scrub here and there somehow always causes a face full of inflamed and irritated patches — not a great way to start the day, if you ask us. But one New York City dermatologist just discovered an interesting ingredient that could save your skin: salmon egg enzyme.
Dermatologist Anne Chapas recently published a study that delved into how effective this enzyme — which is naturally released by salmon during birth — is in mildly exfoliating sensitive skin. The study found it could be the secret to preventing flare-ups or flakiness, as it "gently dissolves dead skin cells on the surface of the skin to improve skin tone," Chapas told Allure. It simply gets down to business by naturally removing dead skin cells, but stops working once it comes in contact with living ones.
The study pits the enzyme against other popular exfoliators, such as acids and scrubs that generally inflame sensitive skin. "Our study showed that products containing the enzyme were better tolerated than glycolic-acid-containing creams," Chapas explained to Allure. Full disclosure, though: the study was funded by skin care brand Restorsea, which uses this ingredient in many of its formulations under the name Aquabeautine XL.
If your go-to face peels just aren't doing the trick anymore and you're ready to switch things up, it looks like salmon egg enzyme might be the next big thing in all-natural exfoliation. There's nothing fishy about a smooth complexion.
Image Source: POPSUGAR Photography / Nicole Perry