Samantha Harris Interview Australis 2019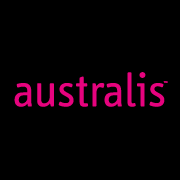 Nothing makes you feel confident quite like a layer of lipstick. The Australis Cosmetics GRLBOSS range encourages female empowerment, one lipstick at a time, giving females the confidence to be their own GRL BOSS. With over 100 shades across lipsticks, lip creams, glosses and balms there is something for everyone.
Modelling isn't easy, and the industry, well, it's known for breaking the toughest of nuts. But not Samantha Harris. The Indigenous-Australian model's career kicked off when she was just 13-years old. She's now 28.
I've crossed paths with Samantha in the past — I've watched her walk runways and interviewed her beforehand amongst the chaos backstage — and while I've always admired her, I've never gotten to know her. That was, until we found ourselves on set together to shoot something special for the Australis Cosmetics GIRLBOSS collection launch.
It's no surprise the home-grown beauty brand picked Samantha as one of four inspiring women to front the campaign. After a 15-year-strong career, you'd expect her to be somewhat jaded but instead, she was a breath of fresh air. She was confident but not cocky, despite being the most experienced model on set. She treated the assistant as she did the photographer, and stylist. Sam Harris epitomises what it means to be a leading lady who makes it her business to empower others in 2019.
In-between shots, we spoke to Sam about her long career, how she's risen above adversity and takes her position as a role model for young women and aspiring models very seriously.