Sarah Jessica Parker's New Fragrance Is Inspired by Carrie Bradshaw 2009-10-16 10:00:17
SJP Channels Carrie B. For Her New Fragrance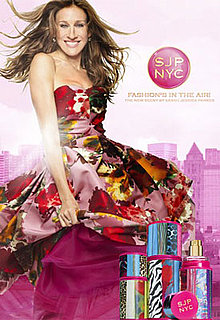 Can't get enough SATC? You'll like this news then. Sarah Jessica Parker is launching a new scent called SJP NYC in conjunction with the release of Sex and the City 2 next May.
"A large part of the inspiration was what I now understand to be people's impressions of seeing Carrie Bradshaw walk down the street," she told WWD."We wanted to create a party in a bottle."
The scent is a fruity floral with top notes of Italian mandarin, white osmanthus and strawberries, a big, floral middle with gardenia, honeysuckle, mimosa and rose and a drydown of sandalwood, vanilla, rum, and musk.
What do you think? Will this one be a as lovely and coveted as her other two scents?