Scented Computer Ads for Fragrance
Fragrance Advertising 2.0: Scented Computer Fragrance Ads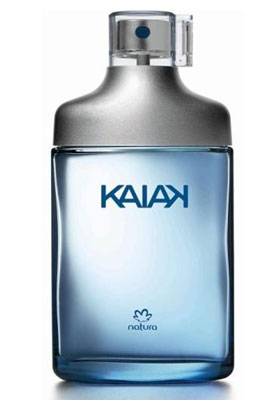 New fragrances are added online all the time; great for keeping track of what's new, sucky for actually smelling the scent right there and then. But that could be a thing of the past if reports are anything to go by.
Kaiak, one of Brazil's leading men's fragrance companies, has just introduced a new interactive computer web banner that lets you instantly try out its new scent. How? Well, you click on the banner, and a perfumed strip, just like the ones in magazines, prints out from a specially-made printer on the side of the computer screen. Aces, right?
The device has just been introduced to several internet cafes in Brazil and is already making waves. Here's a quick video demo in case you can't quite get your head around the concept. A perfume strip actually emerges from the side of the computer screen. Weird and seemingly kind of wonderful. I hope Alexandro and his hot friends bring the concept here. Do you like the sound of it or not?