Scrunchie Hack For Washing Face
The Simple Beauty Hack That You'll Thank the Next Time You Wash Your Face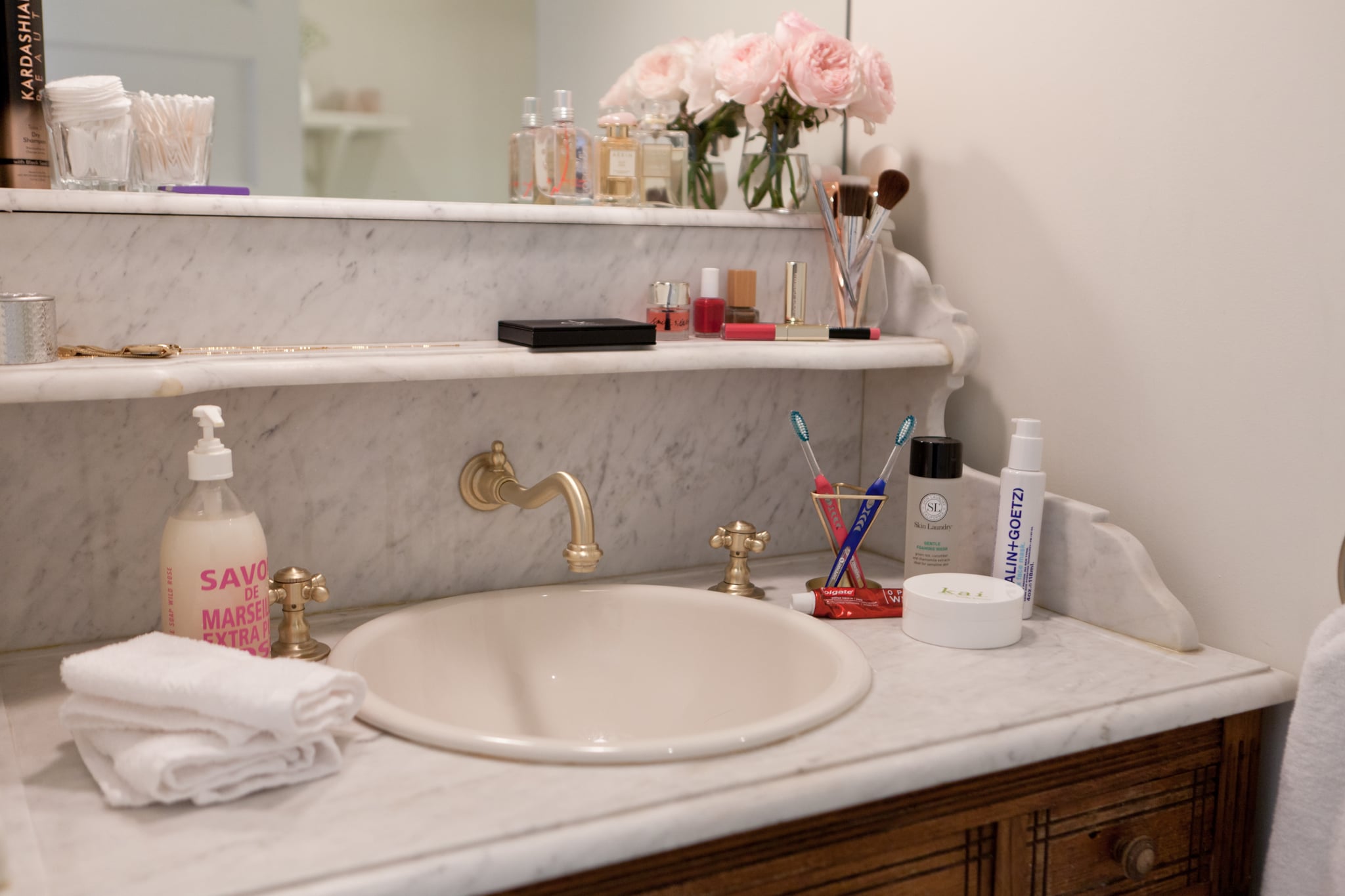 One of my favourite parts of the day is washing off my makeup (yes, it really is) when I get home from work, but one of my not so favourite parts of the day is getting water all over myself and everywhere but the sink. It's one of those annoying life stresses that you forget about once the ordeal is over but go through the same thing the very next day. Reddit came to the rescue, as per, and brought to my attention one of the most simple but genius hacks I've heard in a while: using scrunchies on your wrists so the water doesn't drip all down your arms!
Think about it for a minute and let it just sink in (pun not intended) how genius the idea actually is. We recommend Scünci's black scrunchies for optimum absorbance. Reddit user NimetonTytto pointed out the supersimple idea, and a tribe of commenters showered them with thankful comments. "WHAT THAT IS SUCH A GOOD IDEA" was exactly my response, and "oh my God. I don't know whether to feel relieved there is a solution or annoyed I never thought of it in the last... oh, 15 years?!" is practically all of us. NimetonTytto, you've changed a lot of lives for the better.
Now you can comfortably wear your dressing gown whilst double cleansing, knowing that you won't have wet sleeves all evening. Your flawlessly cleansed face will thank you for it later.
Image Source: POPSUGAR Photography / Mark Popovich