The Secret to Rosie Huntington-Whiteley's Amazing Skin
Rosie Huntington-Whiteley Tells Us Why She Has Amazing Skin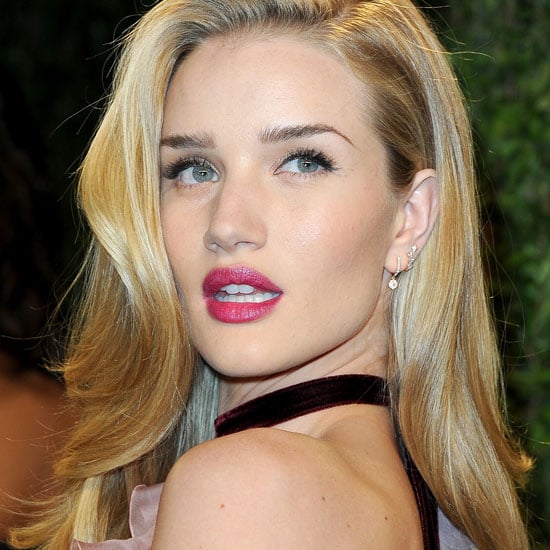 As one of the world's most beautiful women — I mean really, those lips are criminal — Rosie Huntington-Whiteley is kind of otherworldly. She has near-perfect hair and skin, and after seeing her appearances at London fashion week for Burberry and then again at the Oscars, I decided it was time to investigate. I'd heard in the past she follows the same diet as Elle Macpherson, Clean & Lean by James Duigan, so we asked her what it's all about. Keep reading.
"I travel a lot for my job, so James is always coming up with ways for me to stay in shape, like quick workouts and amazing supplements for when I'm staying in hotels or travelling between cities," says Rosie. "From him, I've learnt that eating Clean & Lean is the most important thing I can do for my skin and body in the lead up to an important event. It's so simple to get into shape, have more energy and glowing skin by eating the right food. Like most busy women, some days I have as little as 10 minutes a day to exercise."
We hear you, girl. "James has taught me that looking your best comes from having good health. Health reflects in your skin, body and hair and gives you a natural glow," says Rosie.
The main goal of the diet plan is to cut out the C.R.A.P. (caffeine, refined carbs, alcohol and processed foods). But on top of that, he recommends vitamins and food supplements to make us even leaner and more amazing.
"Take Beauty Food ($70), a health supplement I originally created for my supermodel clients. It's an all-natural daily elixir of super greens and marine collagen peptides, which is a fibrous protein that creates collagen and assists the deep repair of damaged skin. Rosie swears by it," says James.
I'm big on super foods and I'm religious with my vitamins each day, so I was really keen to try Beauty Food. It tastes like a green drink (bearable but kind of earthy), and you simply mix one scoop with water (ideally filtered) or juice everyday. Easy peasy and I actually really look forward to it now. The only way I can describe the results is that I feel more radiant. My skin looks plump and clear, and drinking it fills me up between that breakfast and lunch gap.