The Sensitive Skin Diaries: What is Skin and Other Facts About Our Skin's Three Layers
The Sensitive Skin Diaries: What Is Skin, Anyway?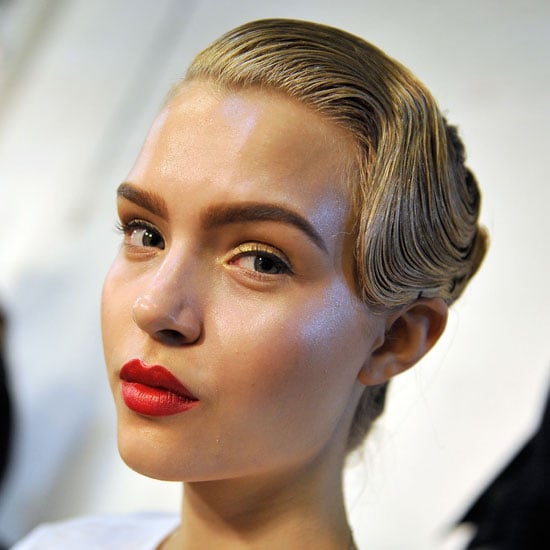 If you suffer from sensitive skin, you're probably very cautious of what products you use — right? But have you ever stopped to do some research about skin so you actually understand the beautician or dermatologist the next time he or she says "epidermis" or "hypodermis"? Well, you don't have to of course — because that's our job! We found out some very interesting skin facts from Christine Clais, better know as The French Facialist. Keep reading.
What is skin, anyway?
"Skin is our largest organ and is a sheet-like structure that extends over a surface area of about two meters. It makes up about 15 percent of our total body weight and varies in thickness from one mm (eyelids) to four mm (palms of hands and soles of feet). Skin replaces itself about every 28 to 30 days in a young person, and every 45 to 60 days as we get older."
Christine says our skin has three layers: 
Epidermis (the outermost layer)
"The epidermis is the skin's outer layer. Its outer surface is called the Stratum Corneum and it is made of dead skin cells. New cells are constantly getting produced in the deeper layer of the epidermis. As these cells mature, they migrate upward and outward toward the surface of the skin (filling up with a strong water-proof protein called keratin), where they overlap in layers, like shingles on a roof. At the same time, the skin constantly sheds its outermost layer of dead cells — a process called exfoliation."
Dermis (the middle layer)
"The dermis is much thicker than the epidermis (the dermis makes up about 90 percent of the skin's thickness). It is composed of a gel-like matrix housing fibroblasts (the cells responsible for the production of collagen and elastin), as well as collagen and elastin fibres. Collagen gives the skin its bounce, while elastin makes it more resilient and elastic. In the dermis, you can also find: sebaceous glands; sweat glands; nerves; and, blood and lymphatic vessels."
Hypodermis (the innermost layer)
"Underneath the dermis, there is a layer of fatty tissue that protects us from sudden changes in temperature, as well as physical shock. It also serves as an energetic reserve."