Shakira to Launch a New Fragrance
Shakira Shakes It Up With Her First Fragrance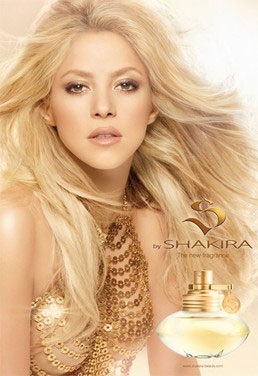 Today, we induct a newbie into the ever-growing category of celebrity fragrances — Shakira. The hip-shaking star plans to launch her first scent, S by Shakira come September. According to José Manuel Albesa of Puig, the manufacturer behind S, Shakira was "extremely hands-on" during the whole process.
The juice, which will feature notes of jasmine, sandalwood, benzoin, amber accord and vanilla, is a nod to scents she had an affinity for as a child: chocolate with strawberries, honey and a baby's skin. "Like a song, a perfume has different notes which together are the harmony," Shakira said of the experience. "My feeling is that personal care and beauty should not only be effortless but accessible for everyone," she added.
That's why you'll find S, encased in packaging with gold accents, in both department stores and pharmacies. And don't be surprised if the line eventually expands. "We have plans long term; first we want to concentrate on this and do it right," said Albesa.