Shop Best Natural Beauty Products Online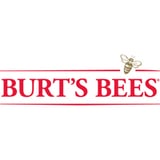 Uncap flavour with the new range of Burt's Bees moisturising lip balms. Good for the planet, good for people!
Health goes beyond what we eat and how often we exercise. As natural beauty lovers, we always check new products for nasties that could be absorbed into our skin — before testing to see if they actually work. When we strike the holy grail of something being simultaneously good for us and doing everything promised, we turn into creatures of habit. In the depths of our handbags, bathrooms and desks, you'll find a common theme: stellar beauty buys that are constantly repurchased without a second thought. Our top pick? Of course it has to be the Burt's Bees Lip Balm. It's 100 percent natural and will save your lips as we move into the colder months. Bonus: the Mango Butter flavour is so tasty it feels like a sweet treat. Keep scrolling to see all 10 staple items every natural beauty fan owns.