Shop Cult Skincare Products Online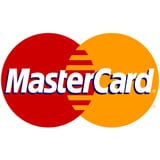 For a limited time only, you'll receive a gift worth $60 when you spend over $149 at RY. To redeem, enter "MASTERPASS" when you pay simply and securely with MasterPass by MasterCard.
Your skincare routine should feel nothing less than luxurious. As you remove your makeup, cleanse your face and apply your lotions and serums, you are partaking in the ultimate ritual of self-care: taking the time you deserve to look your best. You should enjoy every second of your nightly routine, and rightfully so — putting in a little effort now is going to pay dividends for years to come.
When we talk luxury, we're speaking to how a particular product makes us feel. Perhaps it physically feels gorgeous on the skin, or its impressive results see our skincare woes disappear within weeks. How much it costs doesn't come into play — you can't put a price on confidence! With effectiveness in mind, we've rounded up 11 luxurious beauty buys that will see you have a beautiful June. Keep scrolling to shop our picks.