Shop Highlighters and Illuminating Beauty Products Online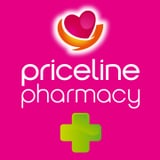 Australian beauty is undefinable. Why? Our beauty comes in all shapes, sizes, backgrounds and cultural heritages. In partnership with Priceline, we're celebrating diversity and helping you #findyourbeautiful.
Luminous skin is officially in. Whether you're a devoted makeup junkie or prefer the less-is-more approach, we're willing to bet our annual beauty budget that you're currently obsessing over flawless, radiant, so-healthy-it-glows skin. When it comes to creating that coveted complexion, first you need get your skincare down-pat. Drink your eight glasses a day, switch to cool-weather products and never, ever skip topical hydration. Then, it's time to reach for the highlighters, bronzers and luminisers that are going to help create your lucent face.
With the mountain of products at our disposal, it's important to narrow down what's best for your skin tone, to achieve a look that's more "swallowed a sunbeam" and less "rolled in dirty glitter." Here's a handy guide:
For pale skin: Illuminating products with silver, pearl or iridescent particles look gorgeous against your heavenly skin.
For red-based skin: Steer clear of pink-based products and opt for pearl instead. You can also use a green colour corrector prior to applying your makeup to even out any redness.
For yellow-based skin: Light gold, peach and orangey-pink pigment will highlight your beautiful face.
For olive skin: Peach, gold and bronze for you!
For darker skin: For a radiant complexion, use gold, terracotta or deep bronze on the high points of your face.
Got it? Good! Keep scrolling for 14 highlighters to brighten your face this Winter.