Shu-Pei Qin Named New Face of Maybelline
Ooh, Maybelline New York Signs a New Face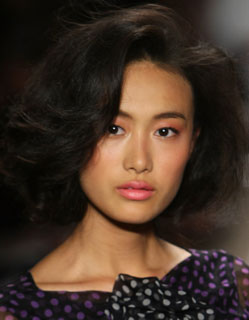 Chances are you've seen Chinese model Shu-Pei's photos in Vogue or on a Gap billboard. But get ready to see a lot more of her, because she's just signed on as Maybelline's newest face.
At her Maybelline signing, she said that she wants "to tell the girls of the world that no matter where you are born, one day you can achieve your dreams." She should know: she's gone from being a high-schooler in a small town in Hunan province to having a global modeling deal. Not too shabby for a 20-year-old.
Be on the lookout for her ads, which will be rolling out over the next few months.