Shu Uemura Is Leaving the US
Phew! We're Not Saying Sayonara to Shu Uemura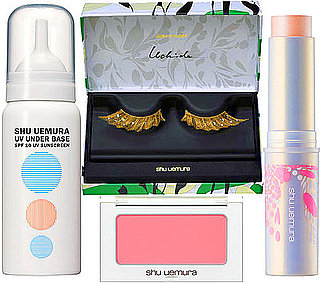 It's a sad day for American fans of shu uemura's cleansing oil and artist collaboration palettes.
L'Oréal, shu's parent company, has decided to pull the brand from US stores. The brand wasn't in financial trouble or anything like that; L'Oréal just decided that it wants to focus on its other luxury brands like Lancôme, Yves Saint Laurent, Giorgio Armani, Ralph Lauren and Kiehl's that are popular over there.
I originally got all panicky upon hearing this; I'm a big shu fan. But us Aussies needn't worry, it's staying put everywhere but the US. Carol Hamilton, President of L'Oréal USA's Luxury Division, told WWD, "Globally, shu uemura continues to be a very dynamic luxury brand. The brand has seen strong growth around the world and we're confident that it will continue to deliver revolutionary innovations to consumers." All together now, breathe.