Sia Blonde Wig Grammys
Thoughts on Sia's "Cousin It" Coif on the Grammys Red Carpet?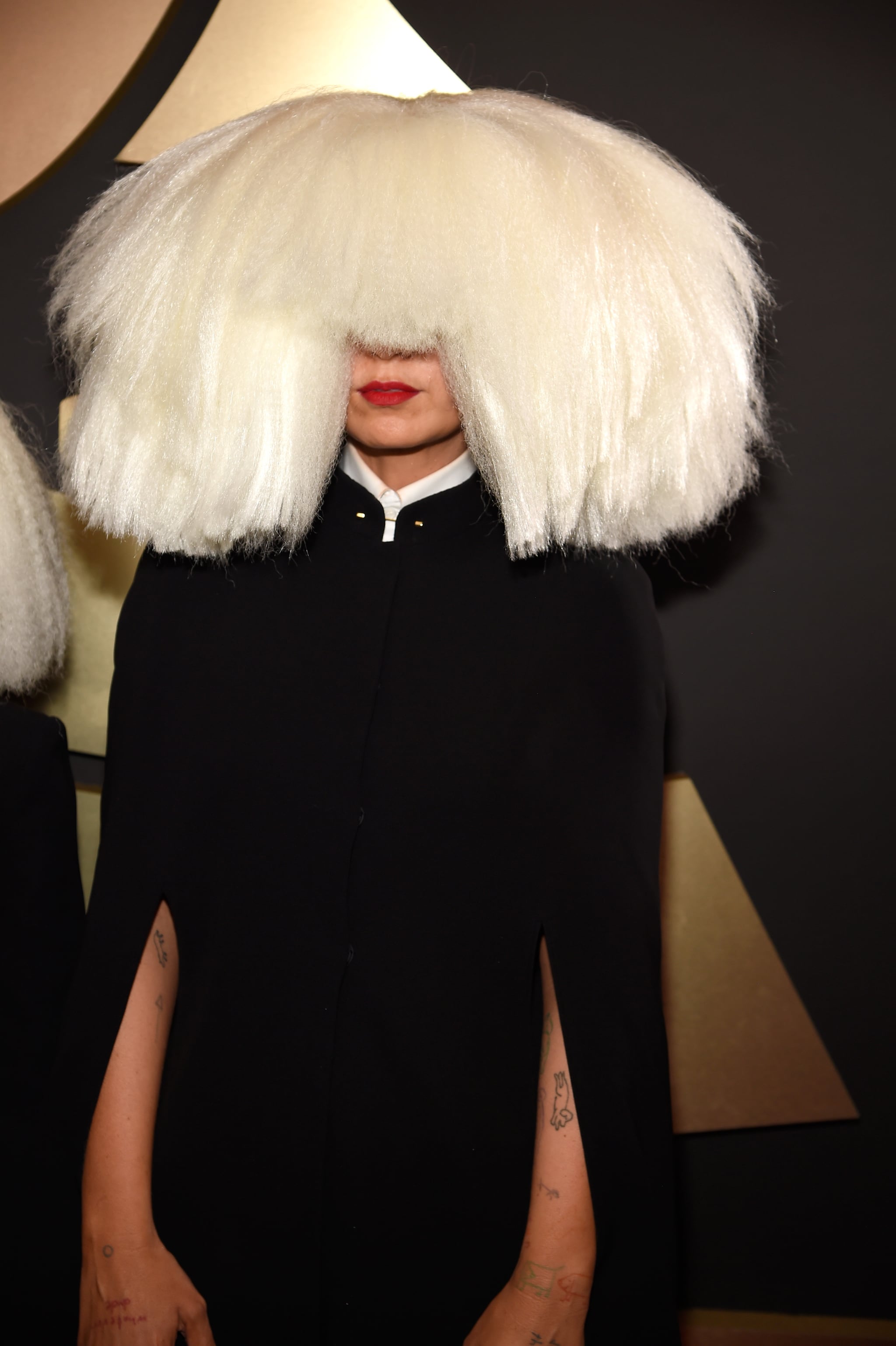 Just when we thought red carpet hair couldn't get any huger than Kacey Musgraves' 'do at the 2014 Country Music Awards, Sia proved us wrong! Her avant-garde hair is among the edgy beauty looks at the Grammy Awards today. Her enormous platinum bob covers most of her face, only letting her red lips peek through. Sia has serious stage fright, so she often hides her eyes (or her entire front half) from her audience, so we understand the point of her face-shrouding shaggy cut . . . but is it weird-cool or just weird? Cast your vote below!