Simple Waterboost Sheet Mask 5 Minute Reset Hydrogel Review
My $5 Fridge Staple Also Happens to Be a Sheet Mask
As POPSUGAR editors, we independently select and write about stuff we love and think you'll like too. POPSUGAR has affiliate and advertising partnerships so we get revenue from sharing this content and from your purchase.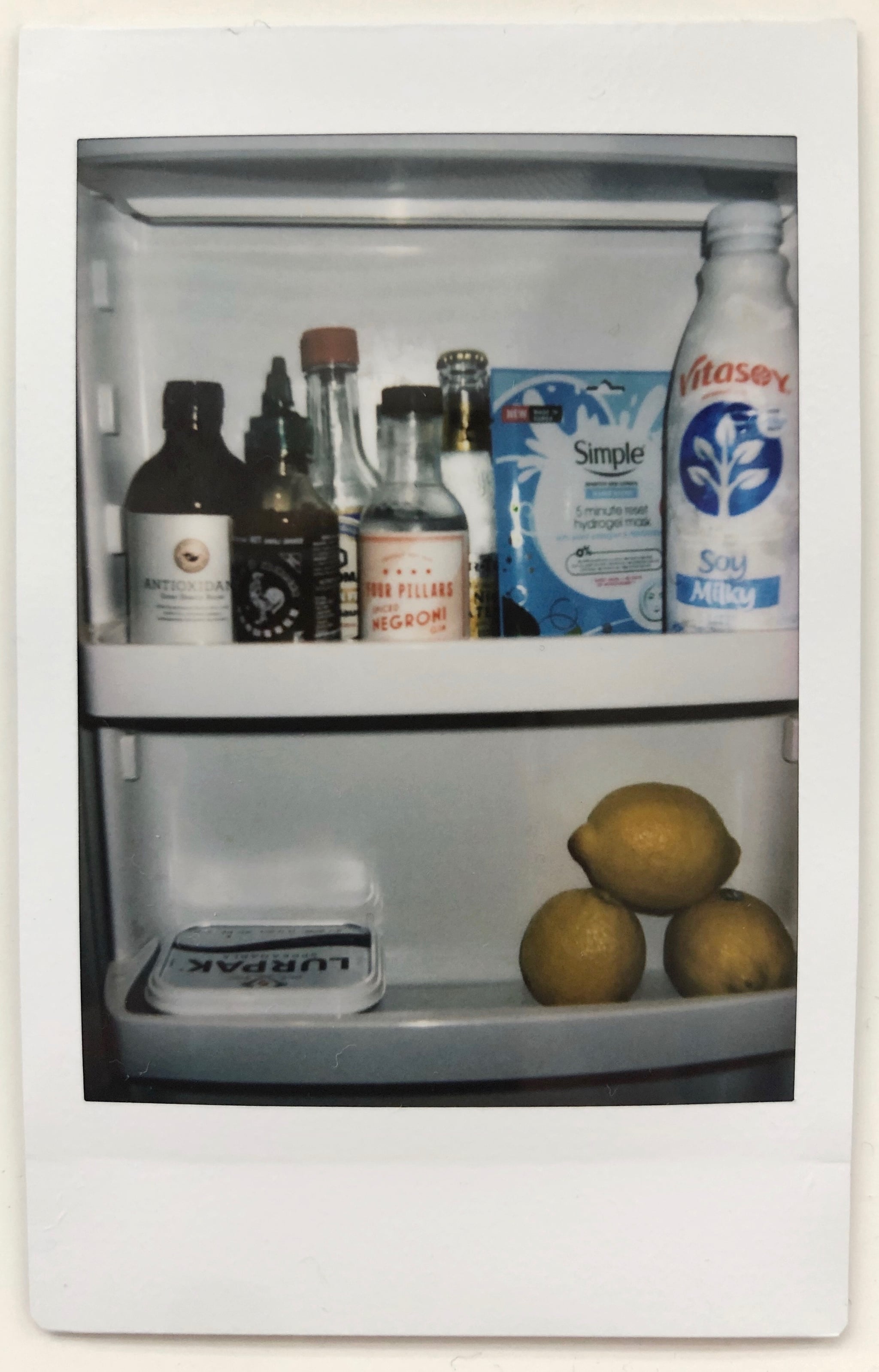 Admittedly I'm not much of a Nigella. In fact, there's a running joke in my house that when someone enters the kitchen, I must think they have 'disappeared' because I haven't stepped over the threshold of that room in so long.
While that may be a slight exaggeration (I'm not that terrible a cook), if you have seen the size of my current apartment's kitchen, you'd probably side with me on why I'd rather spend as little time in there as possible. That said, there are some staples you'll always find in my fridge. Soymilk, soy sauce, a bottle of gin and some quality tonic (currently Fever Tree), an avocado, a couple of lemons and my favourite $5 sheet mask. Clearly, if there's a doomsday apocalypse coming, the only thing I'm prepping for is dewy AF skin and a strong G&T.
The sheet mask in the fridge first became a habit as part of my hangover preparations. I don't know about you, but when I turned 25 (I'm now 28), I unlocked an entirely new level of hungover. Unpredictable, fickle and potentially dangerous, I honestly have no idea when they will strike. Obviously, they occur post-drinking of some kind, however four wines one night and I'll wake up feeling fresh as a daisy, other times I'll be hit so hard I can barely drag my fingers across the keyboard to tell Netflix that yes, "I am STILL watching".
And so, I've come to rely on the healing and re-hydrating properties of Simple's Waterboost Sheet Mask ($5) (along with a full-fat coke) to work miracles. It wasn't until I recognised that I shouldn't just be hoarding this mask exclusively for hangovers. And thus, along with stocking up on milk and bread at Woolies, this sheet mask started being unpacked into my fridge on a ridiculously regular basis.
Now, not only do I keep this in the fridge for hangover rejuvenation, but I rely on it for a multitude of circumstances. Post-Pho face (does anyone else get frighteningly puffy after eating salty food?). Post-I-fell-into-a-Reddit-spiral-and-didn't-sleep face, or my personal favourite, post-I'm-hormonal-and-just-cried-for-three-hours-about-something-that-happened-three-years-ago-face.
Keep scrolling to shop my $5 cure-all. Which, even if it can't solve all of your problems (it's only a sheet mask after all), will at least enable you to face them with a more hydrated dermis.
Image Source: POPSUGAR Photography / Phoebe Youl