Solange Knowles and Zooey Deschanel Named Rimmel Spokeswomen
Solange Knowles and Zooey D Want to Sell You Mascara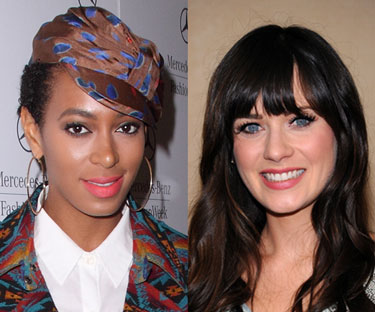 What do Solange Knowles (B's little sis) and Zooey Deschanel have in common — besides their singing abilities and a great sense of style? They, along with model Alejandra Ramos Munoz, have been dubbed spokeswomen for Rimmel London, joining the likes of Kate Moss, Coco Rocha and Georgia May Jagger.
Starting with TV and print ads that will run later this year, each new spokesmodel will represent different Rimmel collections and brands. "Zooey, Solange and Alejandra each bring a distinct look and personality to Rimmel London," Bernd Beetz of parent company Coty told WWD.
I cannot wait to see what Zooey brings to the table (I love her) and am so excited that she's joined the ranks of my very first makeup love. What do you think about it all?