Stars Without Makeup Help Give Their Skin a Break
Are Celebrities Giving Their Makeup Artists a Holiday?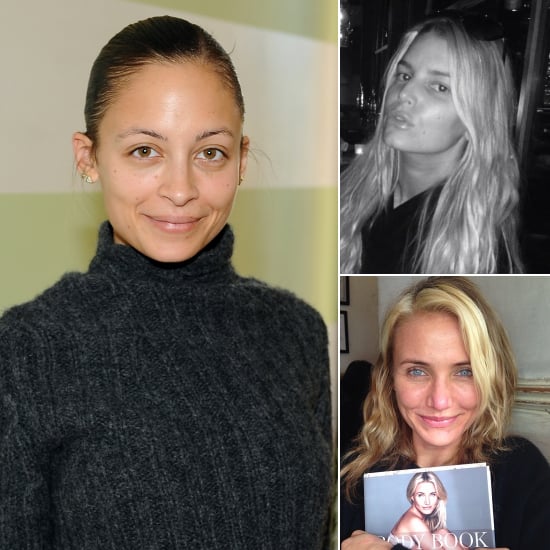 The holiday season means a whole lot of glitz and glitter, and we're big supporters of that. But if you're feeling a little overwhelmed by all the applications and touch-ups that go into these holiday beauty looks, relax. In case you've missed it, celebrities like Nicole Richie seem to be forgoing their makeup artists's chairs completely and stepping out bare-faced. Jessica Simpson and Cameron Diaz have gone so far as to document their makeup-less faces on social media.
Seems crazy, right? But it doesn't have to be, especially since it's such a good idea to let your skin go bare and breathe from time to time. Preparation is key, and the first step is getting enough sleep. "If you're not getting enough sleep at night, you'll see it in your skin," says dermatologist Amy Wechsler. She also advises that you always wash and moisturise your skin, especially before bed, and make sure you're being gentle when you're exfoliating. "It's not supposed to hurt or burn," she explains.
But the most important part is to wear sunscreen every single day. "Every morning, after you wash your face, you should apply a broad spectrum sunscreen with a minimum SPF of 20 to 30, depending on the season." Adding these simple steps to your skincare routine can help prep your face, so when you do finally do decide to go makeup-less, you'll look as glowing and gorgeous as Nicole, Jessica, and Cameron.