Supplements For Glowing Skin in Winter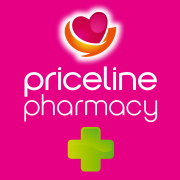 Australian beauty is undefinable. Why? Our beauty comes in all shapes, sizes, backgrounds and cultural heritages. In partnership with Priceline, we're celebrating diversity and helping you #findyourbeautiful.
Beauty starts in the belly. Not only is a functioning digestive system important for overall health, it also has a direct impact on your complexion. If toxins are not being excreted from the body effectively, they manifest in your skin — through breakouts, dullness and congestion. In a nutshell, you need to nail what's going on inside to reap the rewards outside.
For clear, radiant Winter skin, it's important to take a holistic look at your lifestyle. Managing stress, getting a full night's sleep and eating a balanced diet are all ways to ensure your face is equipped to look its best. In addition, a little assistance in the supplement department goes a long way! Digestive aids such as probiotics and chlorophyll will promote the balance of healthy gut bacteria and assist with detoxification, while marine collagen, zinc, silica and omega-3s will boost hydration and help cells repair. Keep scrolling for your complete Winter skin supplement overhaul.