Teresa Palmer on Into the Gloss
Teresa Palmer On Avocado Oil, Treating Dark Circles & More for Into The Gloss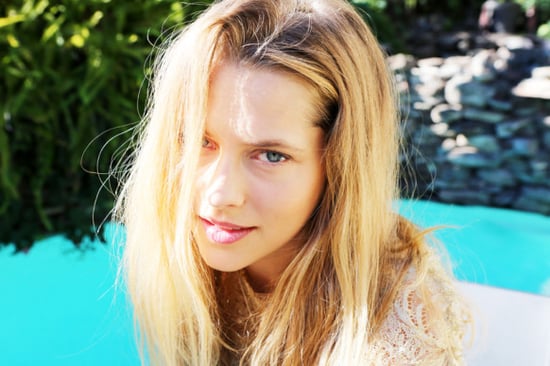 It's no secret that Teresa Palmer and her very gorgeous bestie Phoebe Tonkin are two Aussies taking LA by storm. The pair advocate clean living, and even moderate a website dedicated to health called Your Zen Life. It was only a matter of time before the beauty world came knocking to learn more about Teresa's secret to flawless skin and natural approach to makeup and cleansing (she loves using sweet almond oil as a makeup remover), and much to our delight, Into The Gloss profiled her over the weekend. Read the highlights below, but be sure to check out the entire article and snoop her poolside beauty shoot as photographed by Emily Weiss.
On face oil: "I'm using avocado oil, which also helps get rid of redness or any little dots. Or if you've got a pimple, it gets rid of the scars. It's great."
On event ready eyes: "And if my eyes are still puffy after I clean my face with cold water, I'll get caffeinated tea bags, soak them in water, freeze them, and take them out 15 minutes before I'm doing my makeup or getting it done for an event."
On dark circles: ". . . I get quite dark circles; it's hereditary. I've tried to fix it with my diet — adding things to my diet, taking things out of my diet, different makeup and face creams, whatever — but it is, unfortunately, something I have to live with."