Textured Dutch Braids Hair Tutorial | Aisha Jade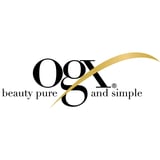 When you're in love with your hair, great things happen! We've partnered with OGX to show you how easy it is to create beautiful hair — pure and simple.
Describing Aisha Jade in three words is easy: Effortless. Personable. Cool. As the poster girl for living a fun, joyous life and the owner of epic hair, she's someone we like to emulate on the reg (#goals).
With this in mind, we looked to the OGX Bamboo Fiber-Full range to inspire our next hair tutorial. The result? A style that suits Aisha to a tee — it's cool, on-trend and a little bit cheeky. Read on to learn how to create thick, Pinterest-worthy braids for yourself!