Three Celebrity Hairstyles to Copy to Wear With a Fedora
3 Cool Hairstyles to Wear Under a Hat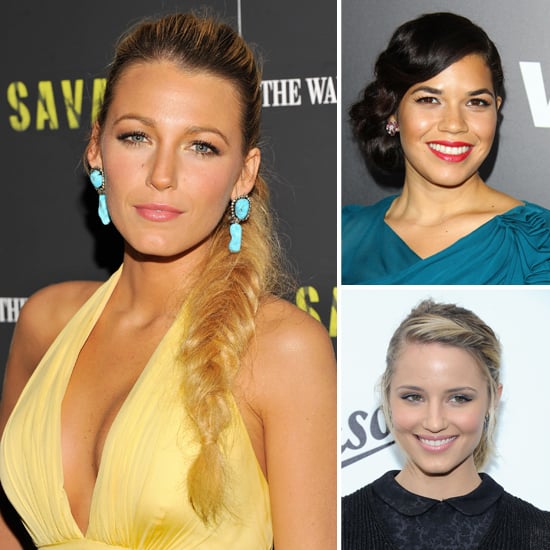 Hotter temperatures mean that it's time to dig your favourite hats out from the back of the closet. While everyone loves a good fedora, the crux is that it can create a conundrum for your hair. But fear no more. You don't have to sacrifice your favourite hat for your hairstyle; get three hairstyling ideas for making your hat part of your look when you keep reading.
Hair That Works With Your Hat
Fishtail braid: Whether it's a fedora or a beret, it's cute enough to leave on all day so you need a style that works with it. A fishtail braid like Blake Lively wore is a cooler twist on a normal plait, and looks great peeking out from under your millinery of choice.
Chic chignon: For a more polished take, stick to a chignon like America Ferrera, whose side-swept up 'do would pair well with a slouchy hat.
Twisted fringe: To add a little personality (and to keep your fringe from flattening under the brim of your hair accessory), twist the front of your hair and pin it behind your ear like Dianna Agron. Then don your cap so the style pokes out. Who said hats were a hairstyle's worst enemy?