Tip of the Day: Use a Twist Tie as a Hair Elastic
Hair Tip of the Day: No Hair Elastic? No Problem!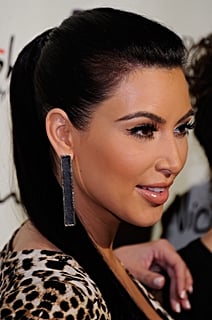 It's the eternal hair quandary: you need a way to contain your mane, but there's no elastic to be had for love or money. If you're currently looking for something — anything — to hold your hair back, there's an easy solution that's effective and almost certainly available. Simply use a twist tie. You know, the ones you usually find at the top of bread bags and other food products. Just twist it around your hair the same way you would to seal a bag, wrap the loose ends around to conceal them and no one will be able to tell the difference! Besides, they won't tear your hair out like a elastic band, will work on any texture or thickness, and are just about ubiquitous. In fact, if your hair is hard to hold in clips or bands for styling, try substituting a twist tie; everything will stay exactly as it should.