Tips to Beat Dry Hair, Hair Lose, Thinning Hair and Brassy Blonde Tones
3 Common Hair Dilemmas Solved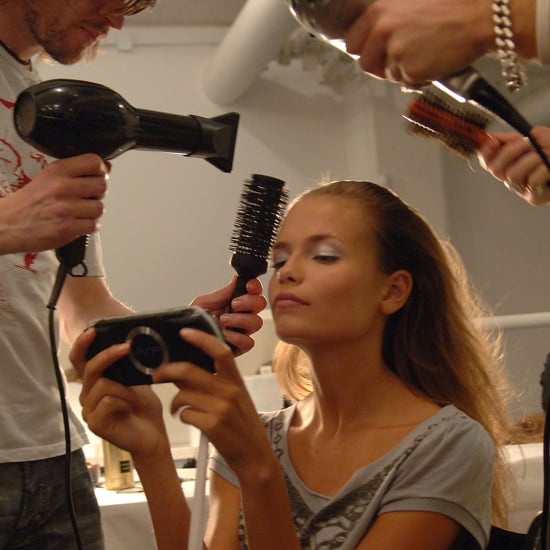 Tabatha Coffey, the star of Tabatha Takes Over, is known giving the most spot-on hair advice around. And over the next few months the talented hairstylist is sharing her top tips and tricks right here on BellaSugar. We're thrilled to present to you her first post! Take it away, Tabatha.
Hi everyone, I got so many emails and questions on the below topics after I appeared on The Dr. Oz Show, I thought it would be great to write about them in my first blog. Here are some of my favourite products and tips for combating the hair-problem blues. See more after the jump.
---
The problem: thinning hair In many cases, thinning hair is due to hormonal changes experienced during pregnancy and menopause, or caused by stress-related events in a person's life, such as final exams, moving, death or divorce. Oftentimes, hair-thinning is hereditary, or just part of the natural ageing process.
The solution: In addition to caring for and protecting hair on the outside with a haircare regimen that's right for your hair (along with eating healthily), I recommend taking Viviscal, which is an all-natural dietary supplement that's clinically proven to promote existing hair growth. I feel completely confident recommending it because it doesn't contain anything harmful (just good-for-you vitamins and minerals that strengthen and nourish hair from within). And because I personally have used it after I experienced hair loss due to stress, I can attest to its effectiveness. In fact, I even recommend taking it if you're not experiencing hair thinning and just want to maintain thicker-looking and -feeling hair. It also makes your nails grow more quickly, so it's a win-win!
---
The problem: dry, brittle hair Few things can be more frustrating than trying to get moisture into dry, brittle hair. It can become stubborn, frizzy — and pardon the pun — lacklustre, particularly during the arid Winter months. In the Winter months, your hair and skin can dry out a lot more than normal between the cold and heat. In addition, those of us in cooler climates often blow-dry more frequently.
The solution: The best way to combat the brittleness is to target the root of the problem with an intensive conditioning treatment. I've used a lot, but a great one I have found is the new K-Pak RevitaLuxe Bio-Advanced Restorative Treatment. This breakthrough deep conditioner features a patent-pending technology called keratin peptide complex, which actually creates a molecular "bandage" on the hair cuticle, protecting hair against damage and dehydration. What that means is it keeps protecting the hair, keeps the moisture locked in and is accumulative, so the more consistently you use it, the better your hair becomes. Depending on how dry and damaged your hair is, I recommend using it between one to three times a week.
---
The problem: blonde (or grey) hair maintenance Unlike other hair colours, blonde and grey hair's light colour makes it extremely susceptible to environmental factors in air and water that can discolour it and create that yellow or brassy tone.
The solution: Whether you're a natural or bottle blonde, a violet toning shampoo that helps to neutralise those pesky unwanted brassy and yellow tones is a must to help keep your colour fresh and bright. The shampoo's bright violet colour can be frightening, but don't worry: your hair won't turn purple. The violet pigments will just counteract the yellow tones in your hair, then rinse out clean. I recommend using a violet shampoo between one to two times a week, depending on your individual blonde and/or the environmental factors that affect your area.
---
I hope you all enjoy the tips, and I will see you here next month for more ways to get gorgeous hair. — Tabatha xo