Tips For Maintaining Your Eyebrows
5 Expert Tips For Getting Your Arches in Shape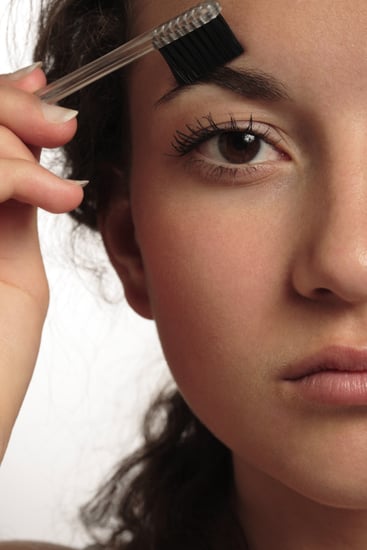 We are delighted to present this post from guest writer and celebrity makeup artist, Brett Freedman.
Coming from a fashion background, it was a given that the young models on a shoot would need their brows shaped. Models, unlike actresses, have little or no say in how they ultimately made up and styled. But actresses were so appreciative when I did their brows that I did find it odd. I never thought to ask if it was OK or even to test the interest level. It seemed nobody wanted to mess up a brow on a famous face, or, in this day and age, get sued! I didn't care; if I saw something and I could make it better, I dug in! I became so known for brows that I started my own line, Vanitymark. So I'm going to share a few of my best brow tips with you so your 2012 will be the year you finally get the gorgeous arches you deserve. See how when you read more.
Go to a pro!: This doesn't mean you have to commit to a monthly appointment, but I do like the idea of getting on track. Have a brow expert assess and guide. Look to someone who has your similar brow situation (I'm blonde with sparse brows, or I'm dark with crazy-thick brows) that seems they've harnessed their beast. Find out who they go to.
Flip through a magazine: Look for your "brow idol." Many will pick Kim Kardashian or Jennifer Aniston, and that's fine if they're in the same brow situation. If you're Asian with lots of space between brow hairs, Jennifer Lopez's arches are never going to find a place on your face, however. For fair women, Nicole Kidman is a great person to look toward. Google her images and see how she's handled her brows over the years. They've been full, dark, thin, and light. What appeals to you? For mid-toned gals, Julia Roberts is a great one to check out. Her brows are naturally full, but full of cowlicks. How has she handled over them over years? Which way looks best to you?
Keep 'em tidy: It doesn't cost anything to tend to your brows on your own. I always tell my clients to do a light weeding once a week. Thursday or Fridays are best so they are nice and tidy for the weekend. Better to pull 10 hairs once a week than 40 at the end of the month. I like the idea of always looking very close to polished all the time rather than just 10 days a month. Make your brow maintenance a habit: a beautiful habit.
To fill in or not to fill in?: My friend Kate has what I call "kitten brows" — fine, light, and sparse. She rarely did her brows because she felt you couldn't really see them anyway. I took away all the hairs from the middle, the strands low in her arch, and the "cobweb" ones that splayed out toward her temples. Suddenly her "barely-there" brows were very definitely there. And to make them pop even more, she fills them in daily with a pencil. Over lunch she once said, "It's so funny, I never would get comments on my brows before, and now that I take a minute to keep them polished I get compliments all the time!" It's like her best feature was always there — it just needed a little hug.
Use a light touch: Whatever you do to bring out your arches, do it subtly. Don't tint your brows dark brown if you're a blonde. Don't use an auburn fill-in if you're a ginger-headed gal. Even my friend Kate uses my Blondie shade although she's a brunette. Brows are the frame to the eyes. You don't want the frame to be more vivid than the eyes. Use a soft shade and a light touch, and you'll always look perfect!