Tips to Prevent Bumps After Waxing
Tips: Banish Those Pesky Post-Waxing Eyebrow Bumps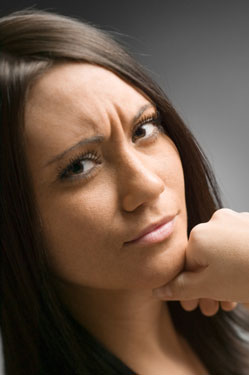 A girlfriend called me the other day in a panic about those reddish bumps you cna get as a result of brow waxing. This is the advice I had for her which I thought you might find useful to . . .
If there's an infection: witch hazel or tea tree oil should help heal a minor infection; but if you feel that the bumps are really bad, head to a doctor.
Take the sting out: simply applying ice to the affected area can help cool it off. A dab of aloe gel will help hydrate and take the sting out and lavender oil is another an effective and natural way to ease irritation.
Anti-inflammatory: cut the redness and itch out with a dab of cortisone cream. It's as easy as that.
For the next time: let your waxer know about your post-waxing bumps. Perhaps the wax was too hot for you or you simply need a wax formulated for sensitive skin.