Top 10 Shaving Tips
Our Top 10 Shaving Tips For a Close and Comfortable Shave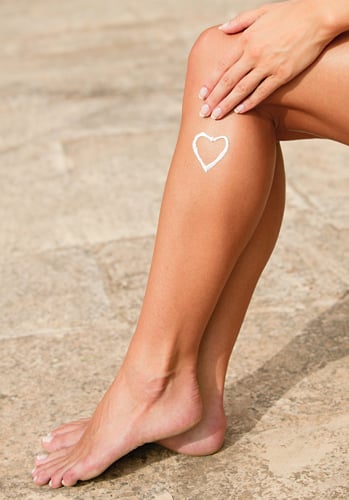 If you've got a low pain threshold and want the instant feeling of silky-smooth legs, shaving is the best form of hair removal for you. Cost-effective, quick and designed for minimal irritation to those with sensitive skin, it may be something you think you know everything about, but there are a few quick hints that will help you get the most out of your razor and get the closest shave yet.
Always shave on clean, wet skin. Dry shaving causes redness and irritation and skin should be free from oil and impurities before you start.
Shave last. Water helps to plump and soften the hair, making it easier to shave so check everything else off of your showering to-do list before you bust out the razor.
Look for wire-wrapped blades to help reduce cuts and nicks as you shave. Try: Schick Xtreme3 Sensitive Razor ($4.99).
Don't be too heavy-handed. Razors are designed to give a close shave so there's no need to push them into the skin and drag the razor along, you'll only irritate the skin and increase the risk of cuts.
Shave against the grain. Going against the direction of hair growth will provide a closer shave.
Pull the skin taut when shaving tricky areas such as underarms and bikini line and bend your knees slightly to help the razor navigate around the contours of your body.
If you feel that your razor is pulling or has a "scratchy" feel then change the blade. A sharp, fresh blade is key to a smooth shave.
Avoid moisturisers or anti-perspirants for at least 30 minutes after shaving, especially if they contain any alcohol. Skin is super sensitive straight after shaving so you don't want to apply anything to freshly-shaved skin that will irritate or inflame it.
The same goes for salt water and chlorine. Both are a no no straight after shaving, in fact it's best to leave 24 hours between shaving and taking a dip.