Topshop Video Makeup Tutorials!
Simple, Sexy and Oh-So Cool Makeup Tutorials From Topshop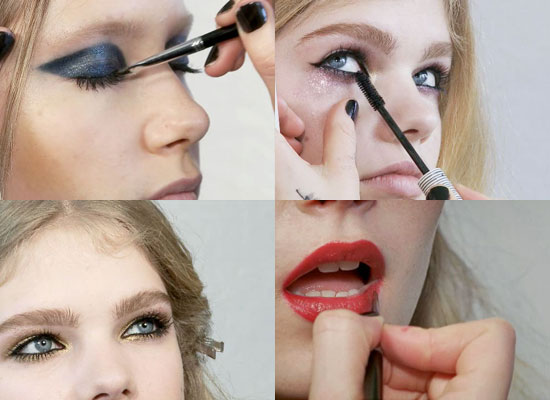 To mark the hotly-anticipated launch of its new makeup range last week, Topshop has uploaded four simple, yet sizzling video makeup tutorials to its site for you. Aren't they nice? Each of the videos — dubbed Glitter Cascade, Sun Shower (my favourite), Statement Lips and Midnight Eye — are presented by makeup artist Hannah Murray (the consultant behind the range) and feature sh*t-hot sound tracks that'll have you humming all day long. They're short and sweet, yet easy to follow, leaving you confident that you can create it yourself. They're also offering virtual makeovers online, so you can upload your own pic and apply the makeup digitally. Schweet. Totally cool for trying out all those RAFW looks before it gets to Spring. Check out Topshop's Spring 2010 Ad Campaign for inspiration, too. What do you think?
Photos courtesy of Topshop