Trend Alert: Cindy Barshop Completely Bare Spas Offering Feather Vajazzling
Trend Alert: Would You Try Feather Vajazzling?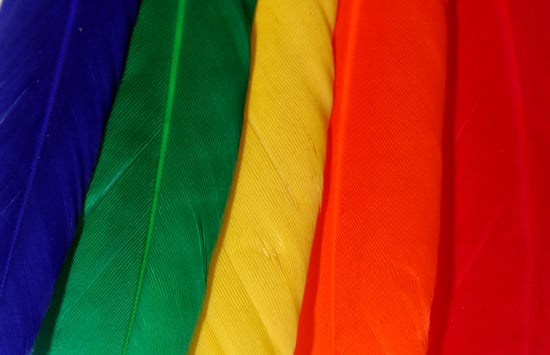 How does having bits of fox fur stuck all over your private parts sound? Or what about feathers instead? Cindy Barshop, the woman behind both "vajewels" and "vatoos," is now offering services called "Foxy Bikini" and "Carnivale Bikini" at her chain of Completely Bare spas in the US. We'll keep you posted if any Australian salons will offer the service, but in the meantime if you're game, check out the pretty-much-NSFW photos after the jump.
The "Foxy Bikini," which will run you $US140 in addition to any other service, is up top, and the "Carnivale Bikini," which rings in at a more modest $US110, is below. Our main question, however, isn't about the price. It's this: with feathers in that area, how do you walk around or wear clothes? It doesn't seem like you'd ever make it to the bedroom, because you wouldn't be able to put your pants back on. And forget wearing a body-con dress or special lingerie; you'd have quills poking out and making weird shapes. Both designs are all natural and last a minimum of three days. What you do with the materials after that, however, is really up to you. Would you ever try it?